Eyeball Lunch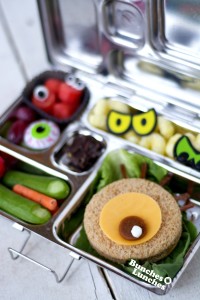 Eye can see you!!! I was challenged by some friends to create an eyeball lunch for a Halloween bento so this is what I came up with.
In this lunch:
Sunflower Seed Butter
Raspberry Fruit Spread
Whole Wheat Bread
Fruit Leather
Cocktail Cucumber
Tillamook Cheese
Pirate Booty
Organic Baby Crrots
Watermelon
Grapes
Pumpkin Seed Chocolate
This lunch was packed in a Planetbox Rover. The rings were found on eBay and the eye picks are from Bento USA. I used the Wilton cookie cutter for the eye and a Wilton Linzer cutter for the inner circles.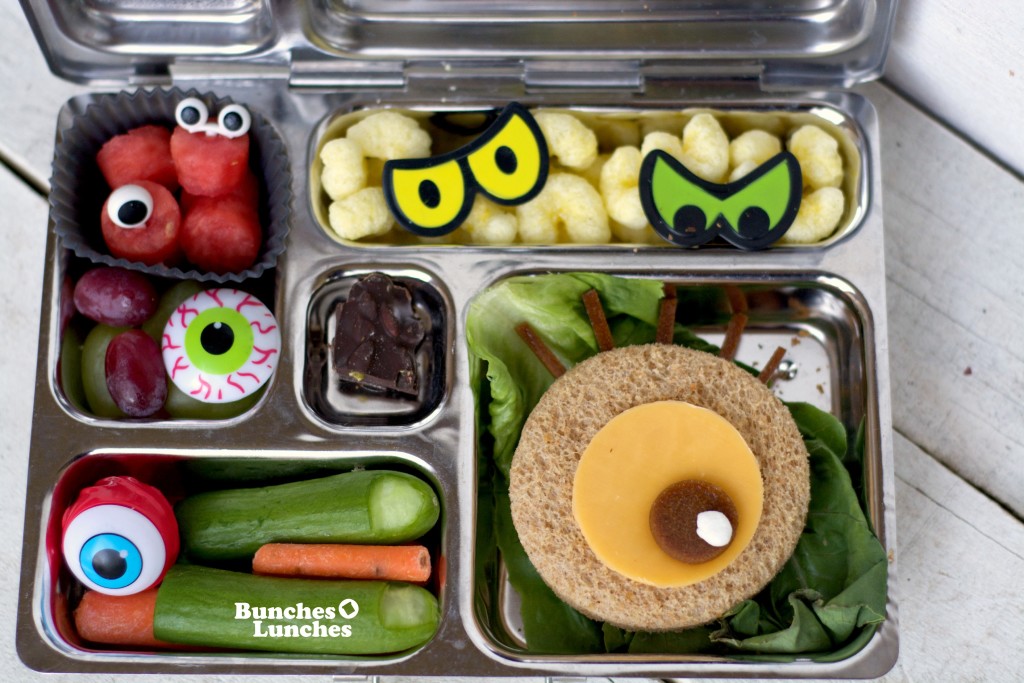 *In case you don't want to go to the store and prefer shopping from home, here are a list of links to the items I'm using for this bento. These are affiliate links. If you choose to buy from my links, I get a small percentage.

3 responses to "Eyeball Lunch"