Spider Lunch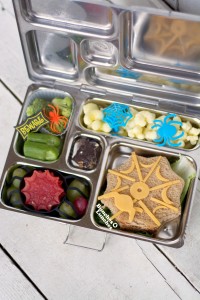 Halloween lunches are so fun to make and this Spider Lunch is no exception. I had so much fun picking out the pieces to make it. I'm pretty sure it may have creeped out my son a little bit though…
In this lunch:
Ham
Tillamook Cheese
Whole Wheat Bread
Watermelon
Green and Purple Grapes
Cocktail Cucumbers
Organic Broccoli
Pirate's Booty
Pumpkin Seed Snacking Chocolate
This lunch was packed in a Planetbox Rover. The blue spider ring and web were from Bento USA. The Beware sign is from Amazon. The orange plastic spider was from a goody bag my son got at school. The watermelon spider cutter is a Cake Boss cutter from Amazon. The spider cup was from eBay and the spider cheese cut out (and the bread) were cut out using a Wilton spider set.
Need some more spider lunch inspiration? Check out Grace's (from Eats Amazing) Simple Spider Roll Bento Lunch. Anna from Becoming a Bentoholic has this Easy Halloween Lunch.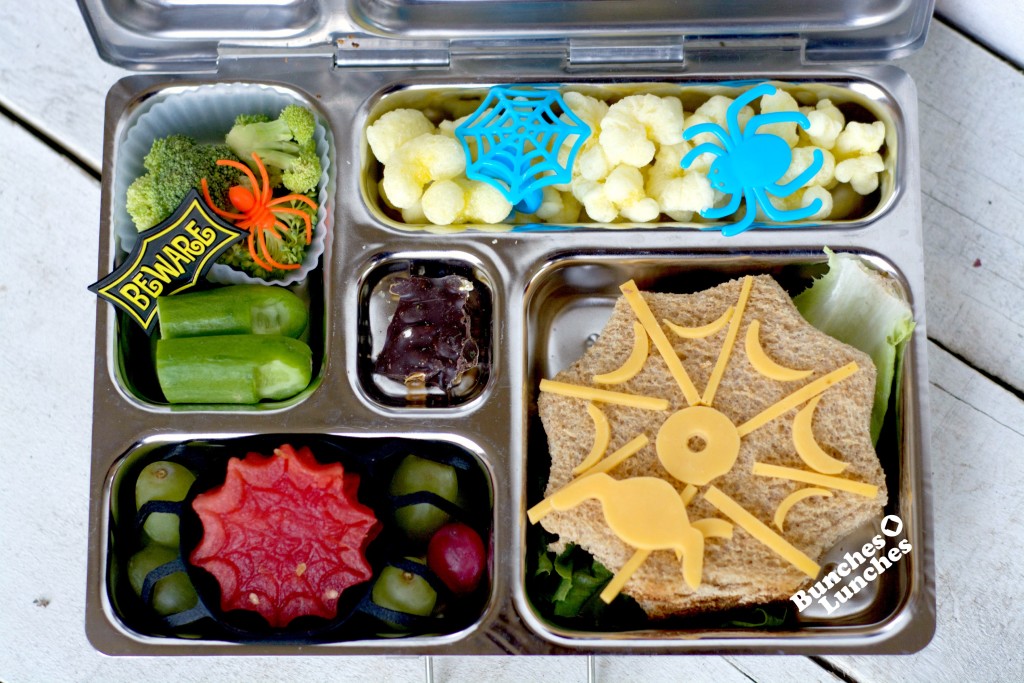 *In case you don't want to go to the store and prefer shopping from home, here are a list of links to the items I'm using for this bento. These are affiliate links. If you choose to buy from my links, I get a small percentage.
2 responses to "Spider Lunch"