Snowman Lunch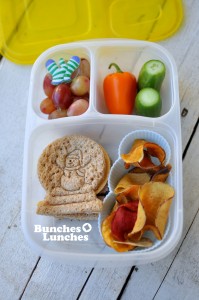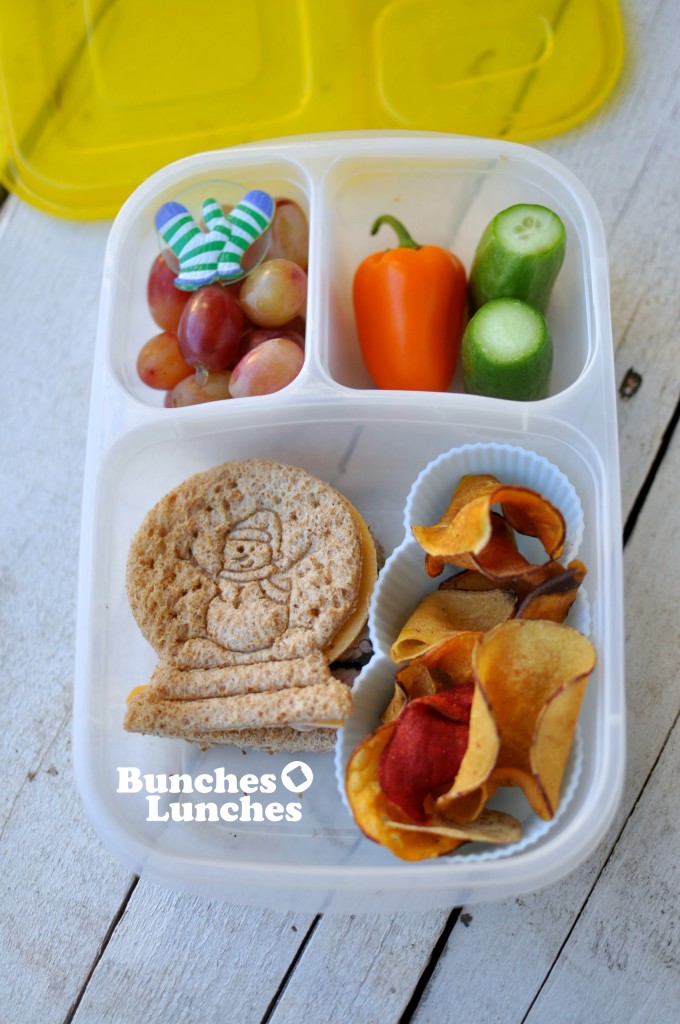 Happy New Year!! 2015 ended with my eldest son puking throughout the morning, but thankfully 2016 started out on a much better note! I was able to go shopping with a friend and spend the evening with my awesome husband on a date.
We've had an unusually wet fall/winter here, so I thought a snowman lunch would be a great way to start the year.
In this lunch:
Whole Wheat Bread
Tillamook Cheese
Black Forest Ham
TJ's Veggie Root Chips
Red Grapes
Mini Bell Peppers
Cocktail Cucumbers
This lunch was packed in Easy Lunchboxes. The snowman cup is by Fred and Friends. The snow globe cutter I picked up at Target last year at Christmas time. The mittens are a cupcake pick I got in a trade.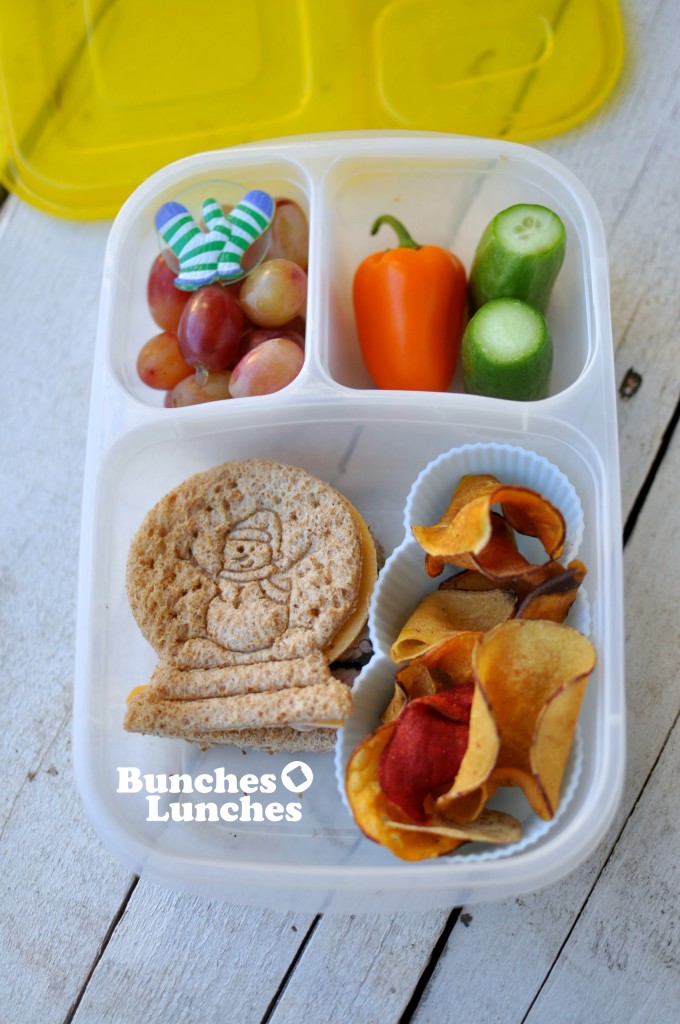 *In case you don't want to go to the store and prefer shopping from home, here are a list of links to the items I'm using for this bento. These are affiliate links. If you choose to buy from my links, I get a small percentage.