Space Lunch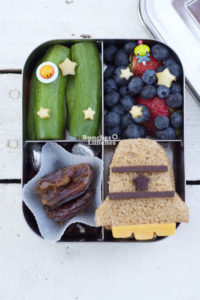 Happy Summer! I hope things are going great for you all! I've got a ton of lunches in my backlog, so I figured I should start sharing some before the new school year starts up. This is a space lunch I made not too long ago. I seriously love packing in the Lunchbots Quad. It makes for an interesting layout.
In this space lunch:
Whole Wheat Bread
Ham
Tillamook Cheese
Fruit Leather
Dates
Hershey's Kisses
Cocktail Cucumber
Blueberries
Strawberries
Apples
This lunch was packed in the Lunchbots Quad. The star silicone cup is from Daiso. The space picks are from Bento USA. The mini star cutters are from two different Bento USA sets. The spaceship was cut out using Wilton cutters for Toy Story.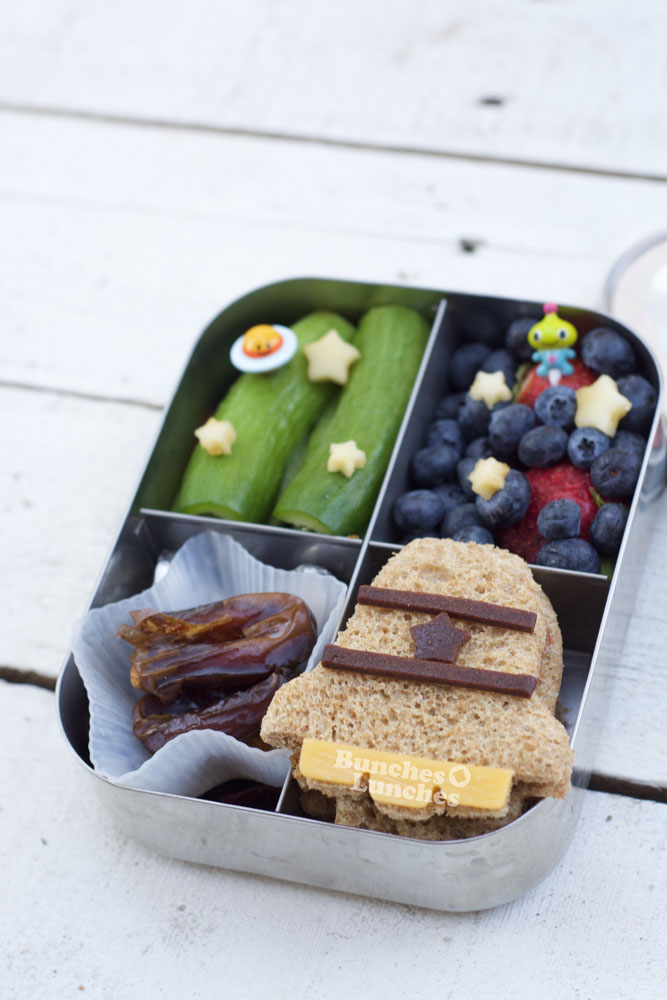 *In case you don't want to go to the store and prefer shopping from home, here are a list of links to the items I'm using for this bento. These are affiliate links. If you choose to buy from my links, I get a small percentage.