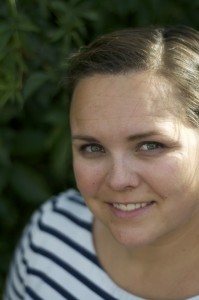 Hello and welcome to Bunches O Lunches!
I'm Shannon, a wife to my very best friend in the world and mother to three crazy boys. I enjoy cooking, baking, making lunches, throwing parties, decorating, and (very amateur) photography.
I have always loved good food and wanted to instill a love of fresh fruits and vegetables in my boys from a young age. When my oldest son was one I decided to throw him a bug party and began discover all kinds of fun and creative ways to display food to look like bugs. Through that, I discovered bentos, and thus began an obsession that has grown over the past five years!
I love bentos for a number of reasons: healthy variety, less processed foods, earth friendly, and just plain fun. My boys love opening their lunches to see what they get for the day and I love making them, knowing they are having a well balanced meal.
I finally decided to hop on the bento blog train and I hope you stick around and are inspired to make lunches for your kiddos too!
XOXO,
Shannon