Shoestring Bento: Turkey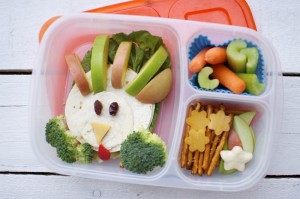 For this shoestring bento, I thought that with Thanksgiving coming up, it would be fun to do my take on the turkey sandwich. Since I was almost out of bread and needed to make two of these, I decided to use tortillas. If you want ideas on how to make a cute turkey, google turkey bento. There are a ton of ideas.
I think the most challenging part of creating this lunch was figuring out what to do for the eyes. I have some plastic pick eyes that I L-O-V-E, but since they aren't part of the challenge I couldn't use them. My other thought was to use edible eyes that you can find at Michaels and Hobby Lobby, but I didn't want any added expenses for this series, so after thinking on it for awhile, I finally realized the perfect solution! Raisins!
The line up: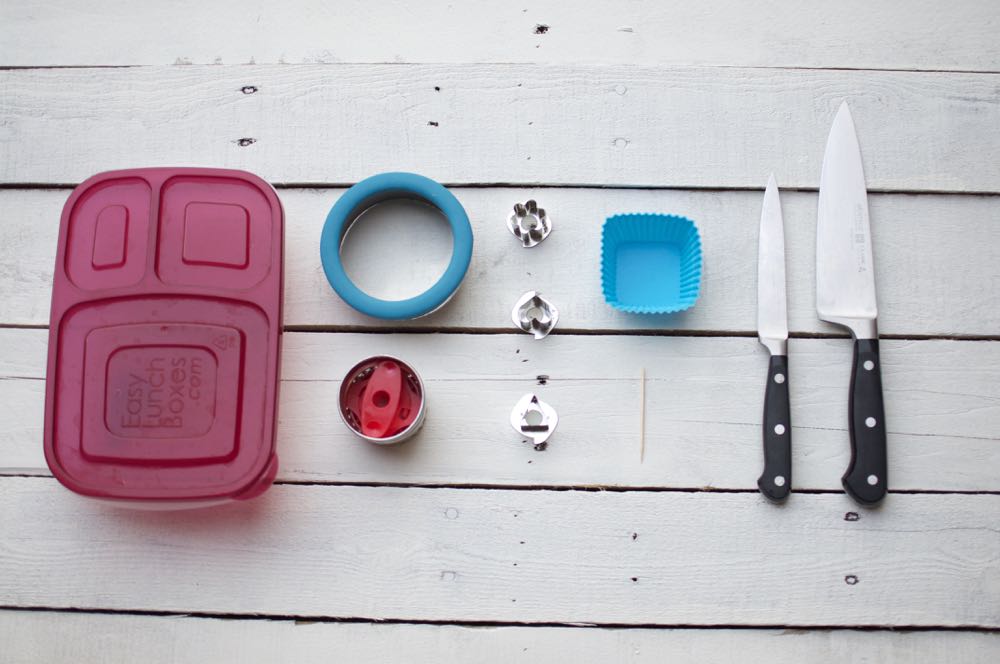 In this lunch:
Tortillas (cut out using the large circle cutter and the head was cut out using the blunt edge of the linzer cutter)
Trader Joe's Sunflower Butter
Trader Joe's Organic Fruit Spread
Tillamook Cheese (Beak and flowers)
Organic Red and Green Apples
Organic Sun-Maid Raisins
Red Bell Pepper (the wattle)
Organic Broccoli
Organic Baby Carrots
Organic Celery
Trader Joe's Yogurt Star
Organic Romaine Lettuce
This lunch was served in Easy Lunch Boxes. The cookie cutters used were Wilton soft grip round cutter, Wilton linzer cookie cutter, and Wilton square silicone cups. I used the toothpick to push the apple core out of the apple slices and the knife to cut the veggies and apples.
In case you don't want to go to the store and prefer shopping from home, here are a list of links to the items I used in this lunch. These are affiliate links. If you choose to buy from my links, I get a small percentage.