Balloon Fiesta Lunch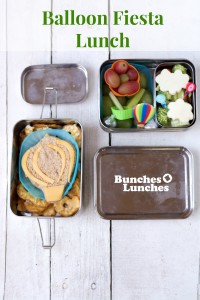 Every year my hometown hosts the largest balloon fiesta in the world. For one week in October our blue skies are filled with balloons in all shapes and colors. My kids love going and I love (usually anyway…) taking them. In anticipation of the event, my eldest son asked me to pack him a balloon lunch. So here it is! Our official 2015 Balloon Fiesta Lunch.
In this lunch:
Pretzel Slims
Whole Wheat Bread
Tillamook Cheddar Cheese
Ham
Red Grapes
Green Grapes
Mozzarella Clouds
Celery
Hersey's Kisses
Broccoli
Snap Peas
This lunch was packed in an EcoLunchbox. The blue silicone cups and flower silicone cup are from Bento USA. The balloon ring I got in a trade with some bento friends. The balloon picks are from eBay. The hot air balloon cutter was from a local bake shop. I made the cloud using a Wilton mini flower cutter.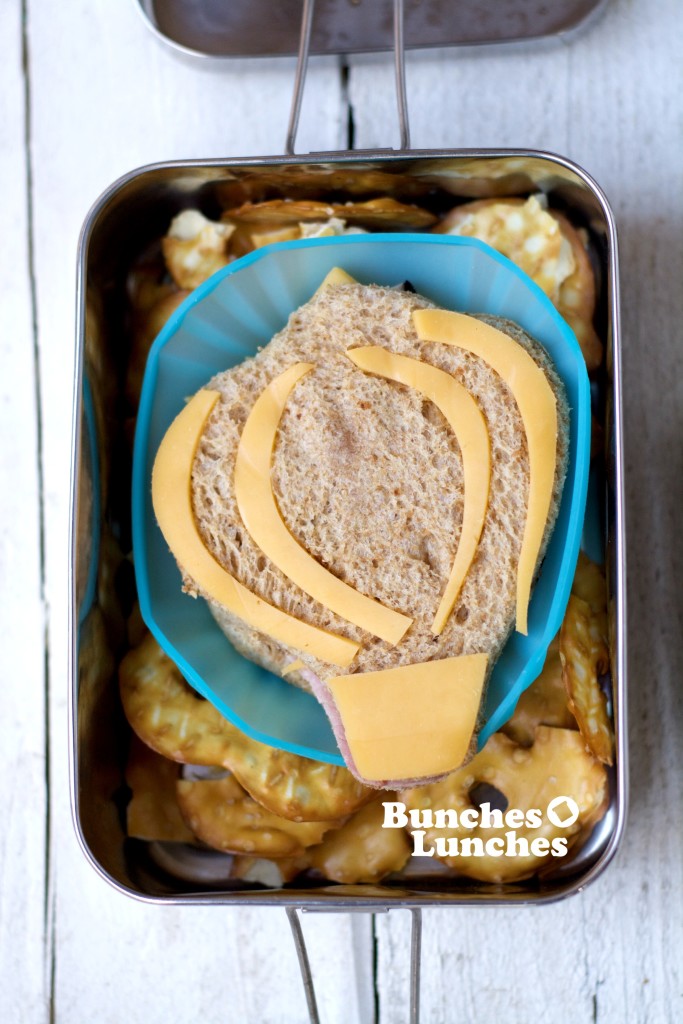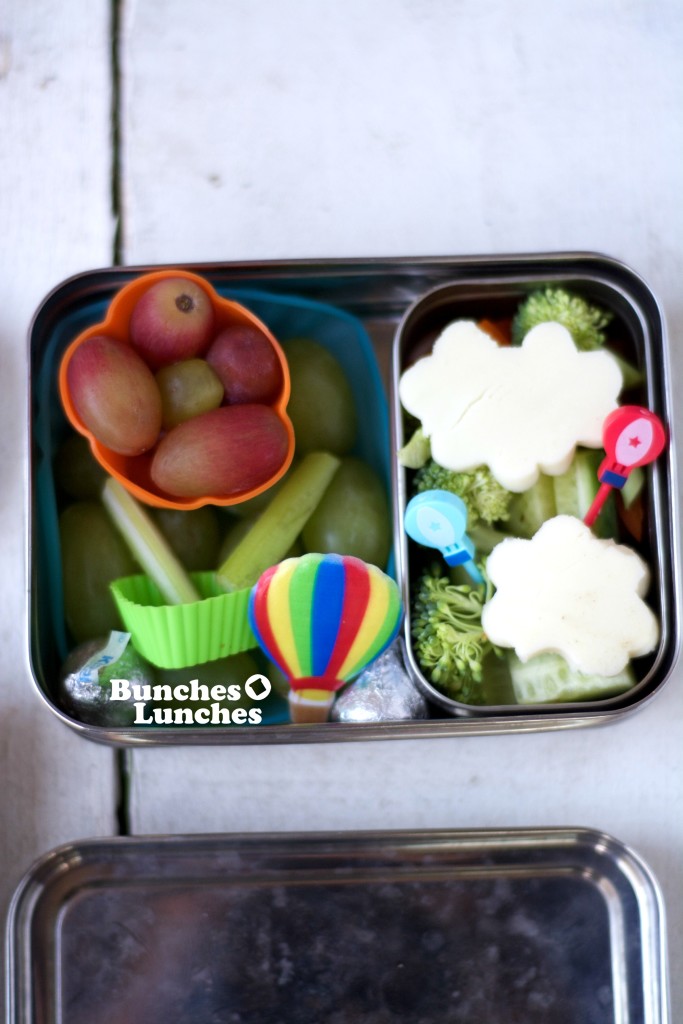 *In case you don't want to go to the store and prefer shopping from home, here are a list of links to the items I'm using for this bento. These are affiliate links. If you choose to buy from my links, I get a small percentage.

3 responses to "Balloon Fiesta Lunch"