Pi Day Bento Lunch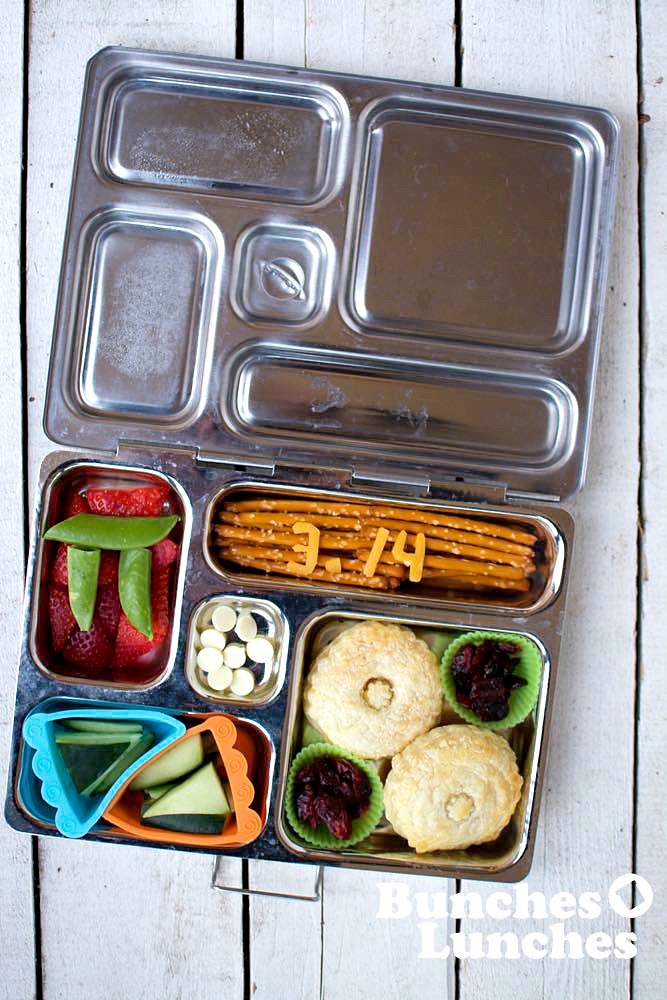 It's Pi Day! Yay! So I figured it would be fun to make Pie and Pi.
In this lunch:
Homemade Monte Cristo hand pies
Dried Cranberries
Cucumbers
Strawberries
Snap Peas
Pretzels
Tillamook Cheese
White Chocolate Chips
This pi day bento lunch was packed in the Planetbox Rover. The small green silicone cups are from Daiso Japan and the pie silicone cups I found at Kara's Party Ideas, but it looks like they are no longer carrying them. I used alphabet cutters to do the numbers after I realized I still need to get some mini number cutters! Doh. The hand pies were made with mini presses from Williams Sonoma.