Shoestring Bento: Snowman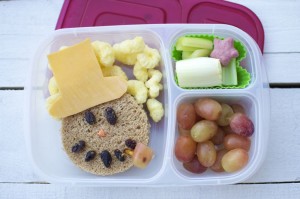 Happy December 1st! For today's Shoestring Bento, I decided to make a simple snowman.
I love Christmas. Like seriously LOVE it. Besides celebrating the birth of Jesus, I love getting together with family and friends, teaching my children about giving and who can forget the music? We have so many traditions (my husband wants me to cut back!) that we love to do. Decorating the tree together, watching Christmas movies with the kids (my favorite is White Christmas!), driving around and looking at the lights. Not to mention all of the amazing food and sweets. I know it's not for everyone, and that's okay, but for me, it's awesome.
To ring in the start of the holiday season I thought about making this simple snowman. He was inspired by Frosty (corncob pipe anyone?).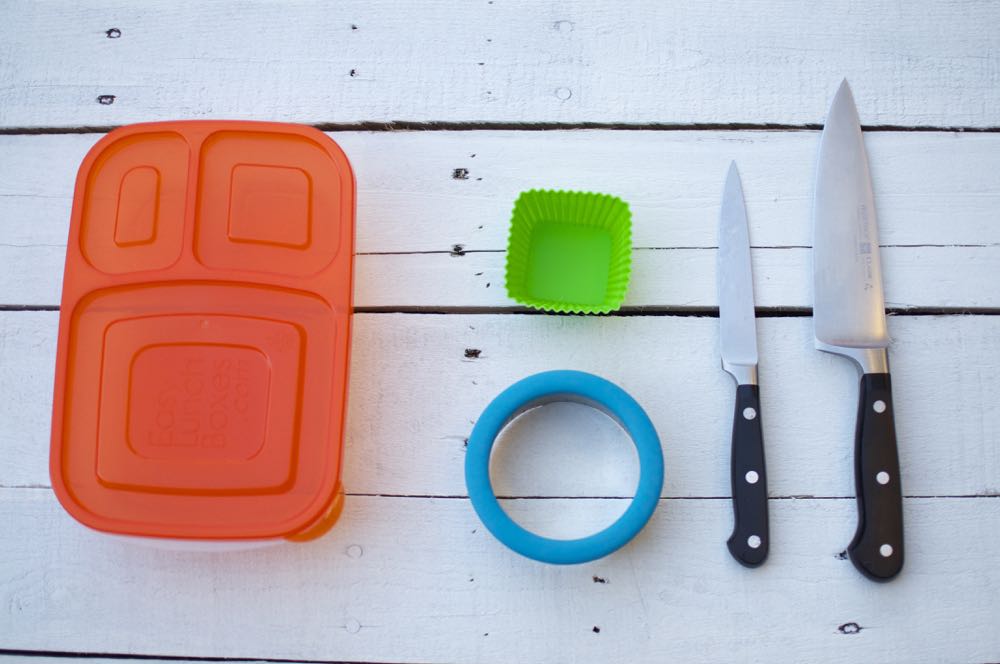 In this lunch:
Great Harvest Bread Company Honey Whole Wheat Bread
Tillamook Cheese
Pirate Booty
Organic Raisins
Trader Joes Sunflower Seed Butter
Trader Joes Organic Fruit Spread
Organic Carrot
Pretzel Stick
Organic Celery
Trader Joes Yogurt Star
Red Grapes
This lunch was served in Easy Lunch Boxes. The circle cookie cutter used was the Wilton Comfort Grip. The silicone cup is Wilton as well. I used a knife to cut the hat, veggies and grape.
What are some of your holiday traditions?
*In case you don't want to go to the store and prefer shopping from home, here are a list of links to the items I'm using for shoestring bento. These are affiliate links. If you choose to buy from my links, I get a small percentage.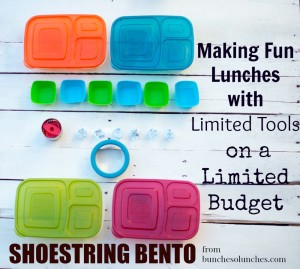 5 responses to "Shoestring Bento: Snowman"