Back to School Lunch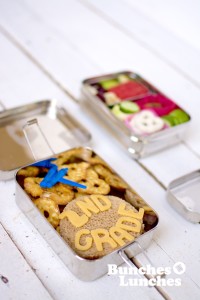 We are back to school today and that means we are packing lunch again! It's always bittersweet.
I'm sad the summer is over and the relaxed easy days are gone, but I'm also glad to have routine again and as we all know FALL is my very favorite season. There is so much to look forward to from now until January. Ugh. January. Don't get me started.
Anyway, for today's back to school lunch I packed it in my new EcoLunchbox. I have to say, I was REALLY surprised by HOW MUCH food I could pack in it. I mean, seriously, it was bananas. Definitely enough for my 7 year old.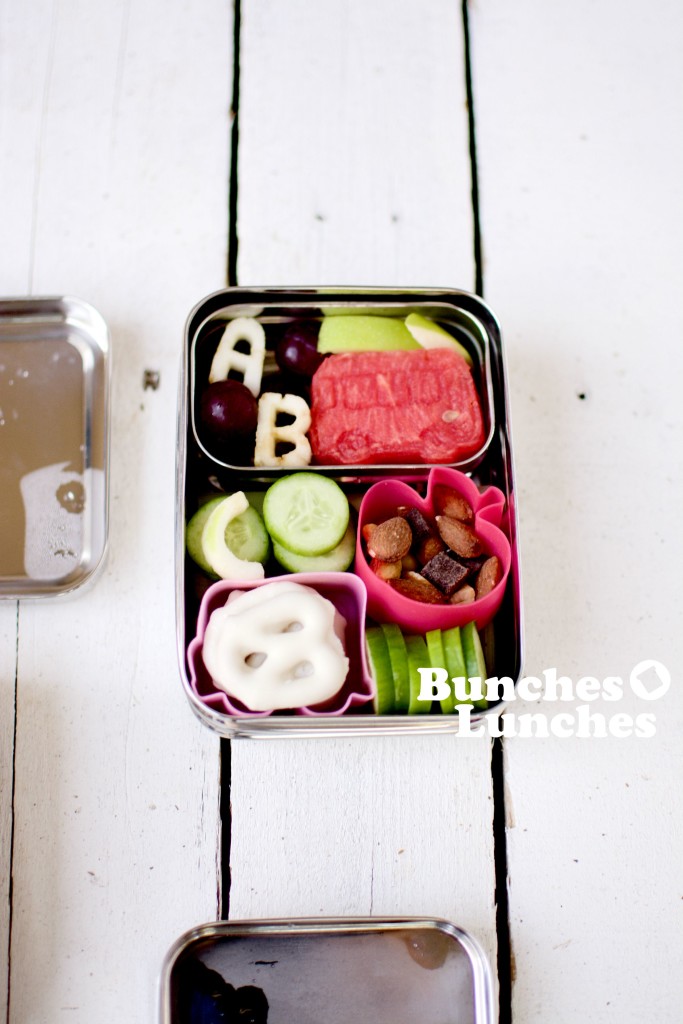 Today we packed:
Whole Wheat Bread
Applegate Farms Ham
Tillamook Cheese
Pretzel Slims
Organic Celery
Cocktail Cucumbers
Simply Almond, Cashew and Chocolate TJ's nut mix
Watermelon
Grapes
Green Apples
TJ's Yogurt Pretzels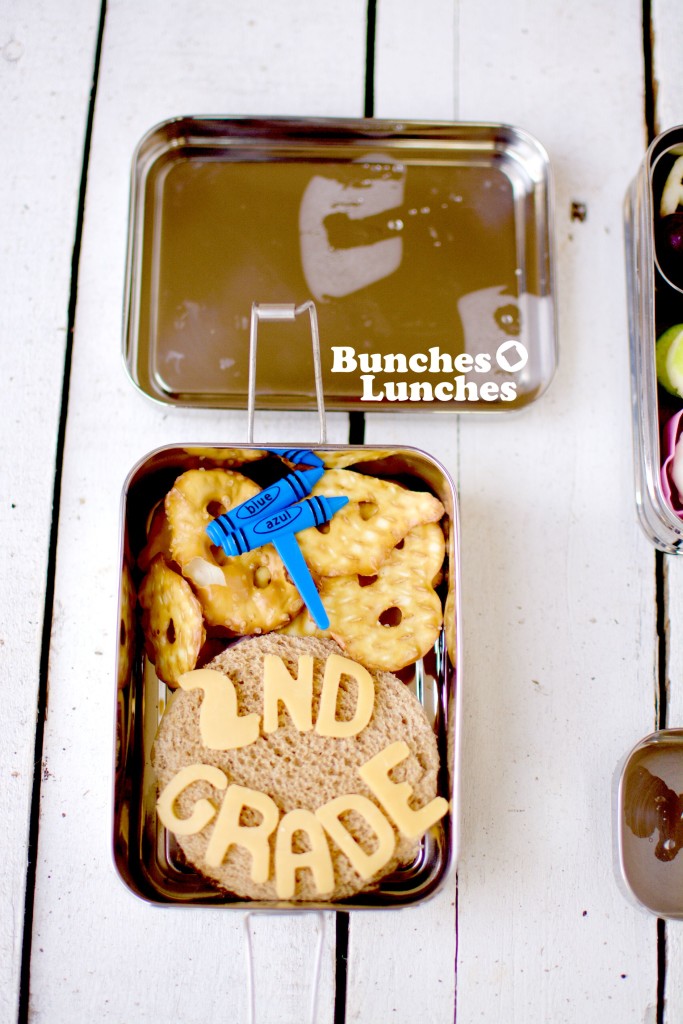 The lunchbox is by EcoLunchbox. The crayon pick is from Bento USA or eBay, I can't remember. Both silicone cups were from sets from Daiso. The bus watermelon was made from a cutter from Bento USA. The alphabet cutters are from Williams Sonoma.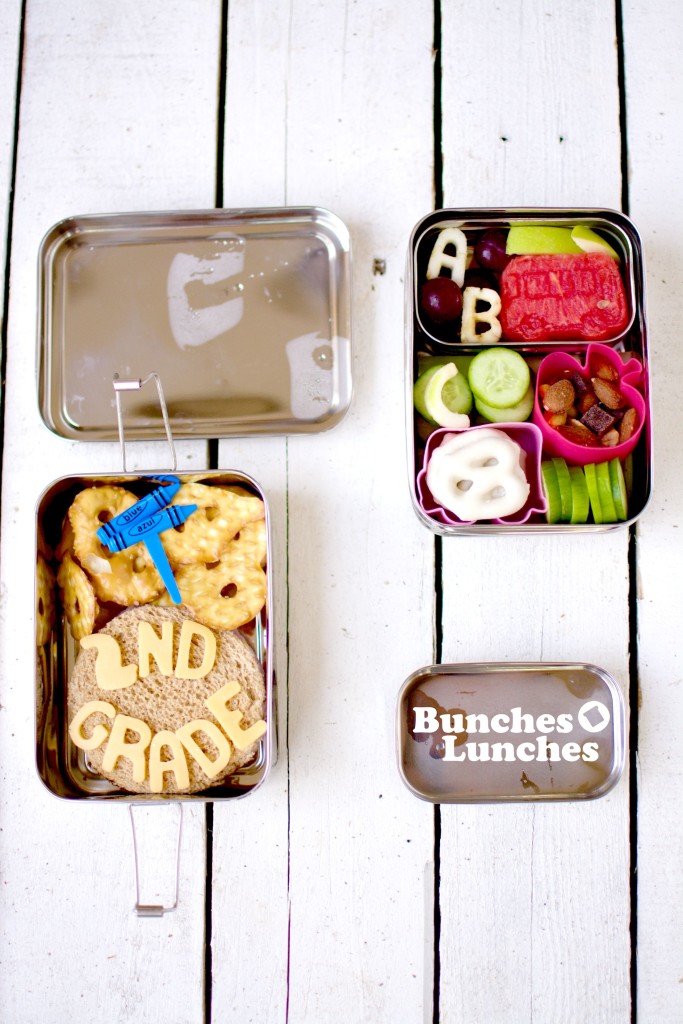 *In case you don't want to go to the store and prefer shopping from home, here are a list of links to the items I'm using for this bento. These are affiliate links. If you choose to buy from my links, I get a small percentage.

2 responses to "Back to School Lunch"