Bento Kids Video Review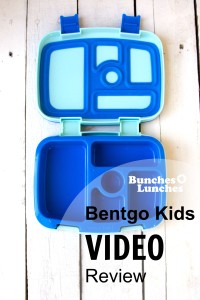 Chugging along in our video reviews, here's an unboxing and review of Bentgo Kids lunch boxes. These are similar to the Yumbox, so keep an eye out for the next Lunchbox Showdown where I pit the two against each other.
Do you have a Bentgo Kids? I'd love to hear your thoughts on it!
*In case you don't want to go to the store and prefer shopping from home, here are a list of links to the items I'm using for this bento. These are affiliate links. If you choose to buy from my links, I get a small percentage.