Harry Potter and the Chamber of Secrets Lunch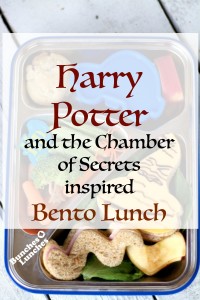 What do you do when your boys request Harry Potter lunches? Break out in a happy dance that you are raising them right of course! My preschooler requested a Harry Potter and the Chamber of Secrets lunch, so I made this one. I'm was so happy with how it turned out. My husband told me that sometimes less is more (as in- do one scene, don't try and cover the entire book) but I just can't help it! One should not limit themselves to scenes (though at some point I may…
In this lunch:
Whole Wheat Bread
Tillamook Cheese
Ham
Red Apple Socks
Organic Broccoli
Organic Baby Carrots
Homemade Chocolate Chip Cookie
Trader Joe's Greek Yogurt (in the car)
Organic Snap Peas
Organic Romaine Lettuce
This lunch was packed in a ThinkSport GO2 Leakproof stainless steel box. The sorting hat is a discontinued Wilton cutter. The snake is from a Wilton set. The apple "socks" are a mini cutter I picked up at Michael's last year. The Whomping Willow is broccoli and a pick I got from Bento USA. The Harry Potter Cupcake pick a friend picked up for me from her cupcake store. The spider was a cupcake topper my son got at a Halloween party. The blue car I got in a trade with some friends, but they originally came from the UK.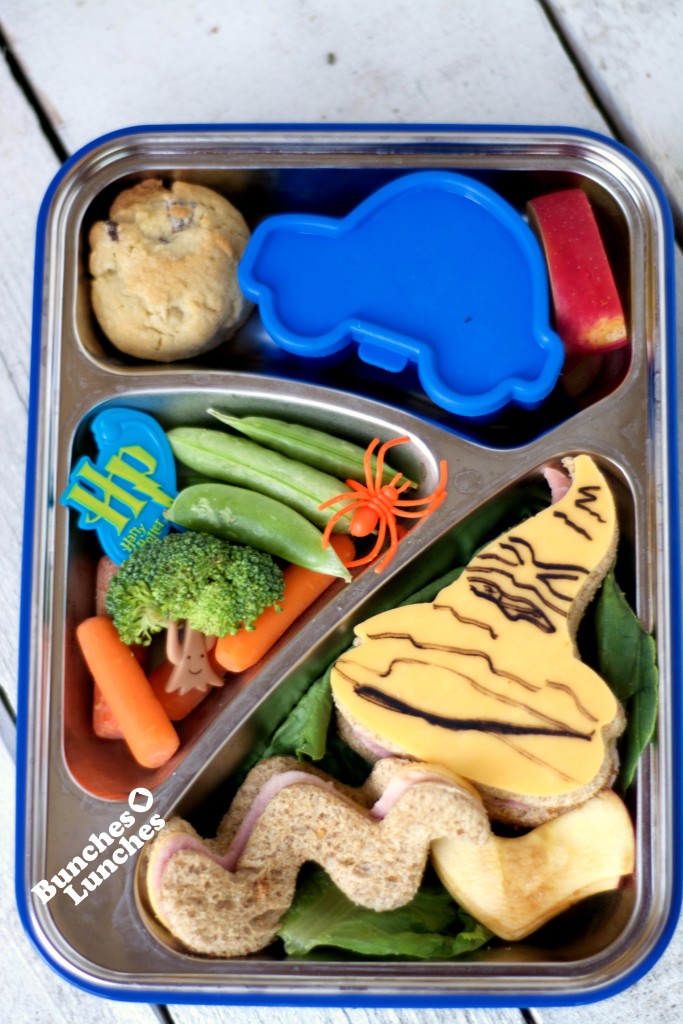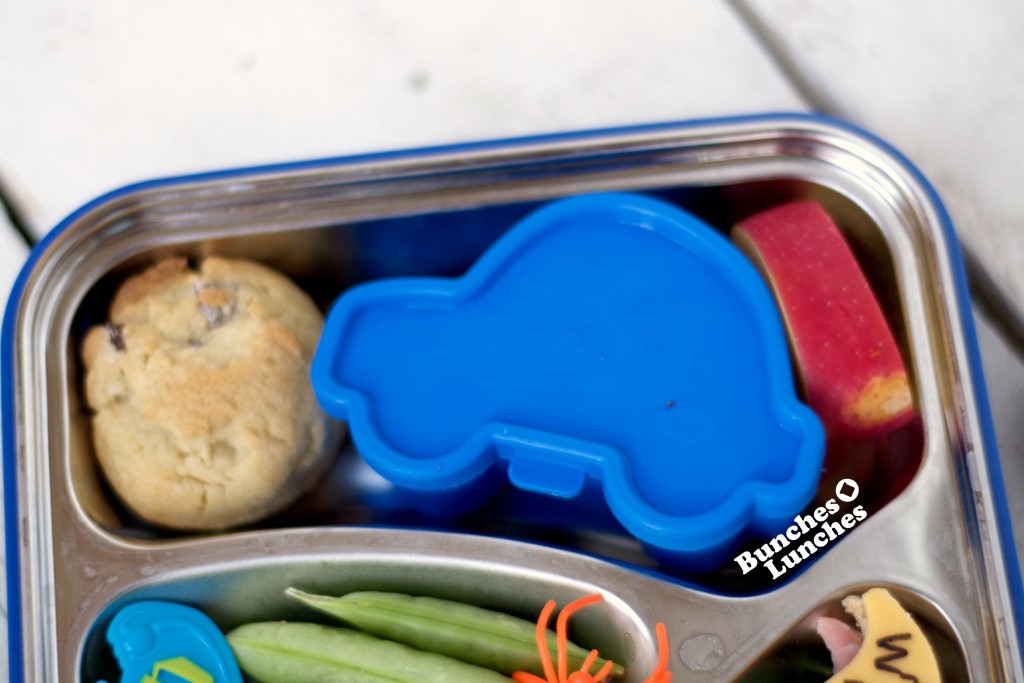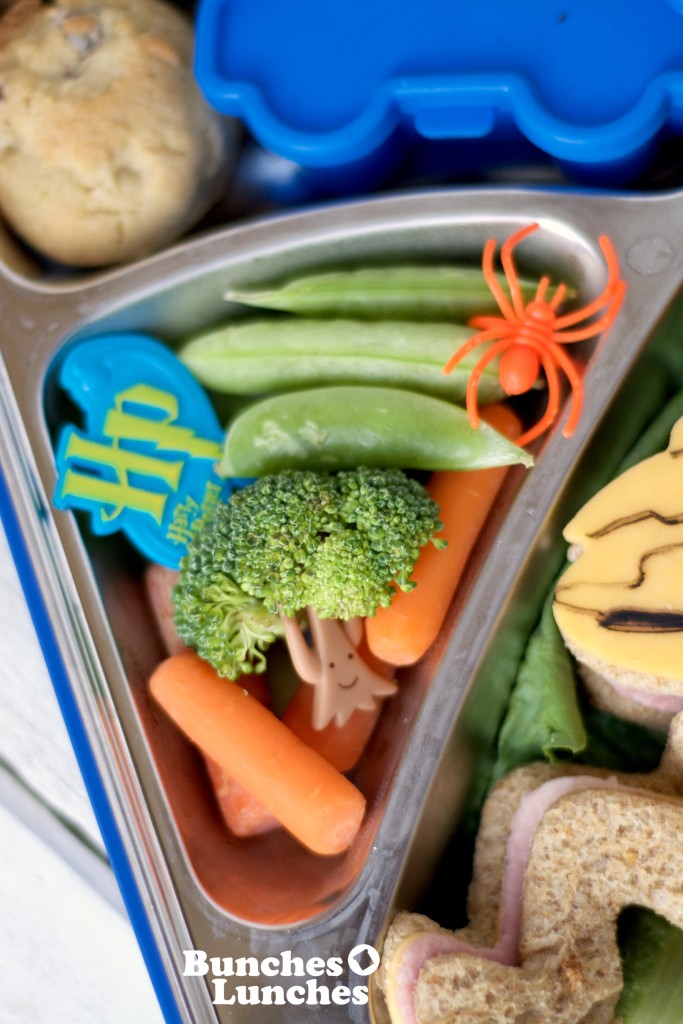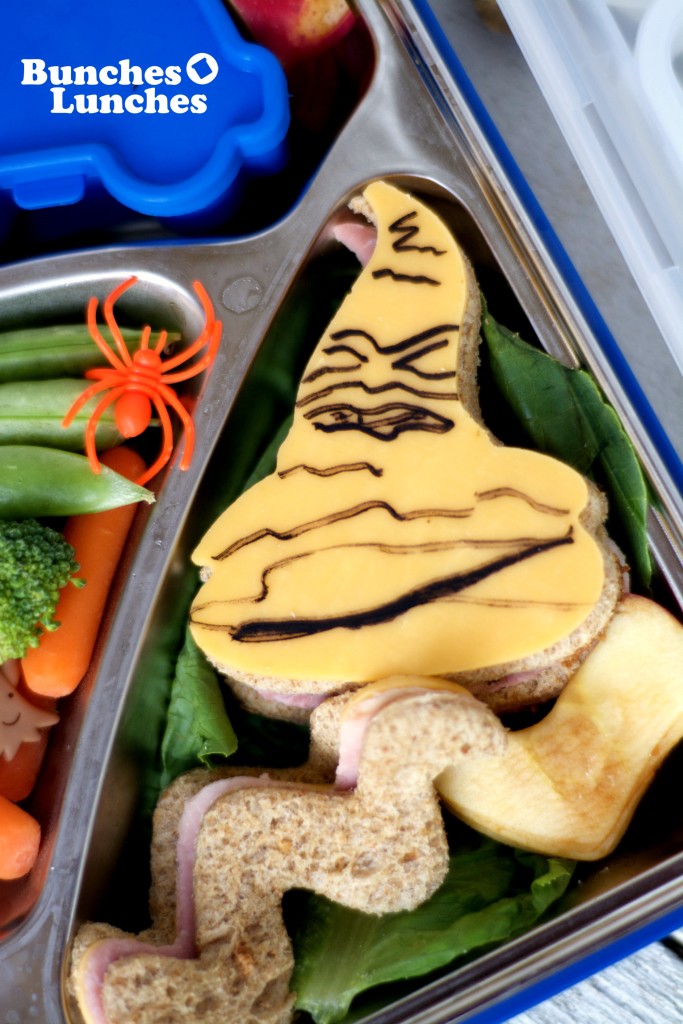 *In case you don't want to go to the store and prefer shopping from home, here are a list of links to the items I'm using for this bento. These are affiliate links. If you choose to buy from my links, I get a small percentage.

One response to "Harry Potter and the Chamber of Secrets Lunch"