Halloween Dino Lunch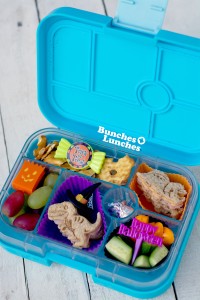 Who says dinos can't celebrate Halloween? My middle son wanted a dino lunch, but I wanted to to bust out some Halloween stuff, so we compromised. In his words, "Awe! It's so cute mommy!" Apparently Halloween Dino Lunches are acceptable and a winner.
In this lunch:
Whole Wheat Bread
Ham
Tillamook Cheese
Cocktail Cucumbers
Organic Baby Carrots
Red Grapes
Green Grapes
Pretzel Slims
Hersey Kisses
This lunch was packed in a Yumbox Original. The dino cutters are Cake Boss and I bought them on Amazon. The orange bag pick was a trade with a friend. The black hat and Happy Halloween were eBay purchases. The Trick or Treat ring was a trade with a friend. The silicone cups were from Amazon.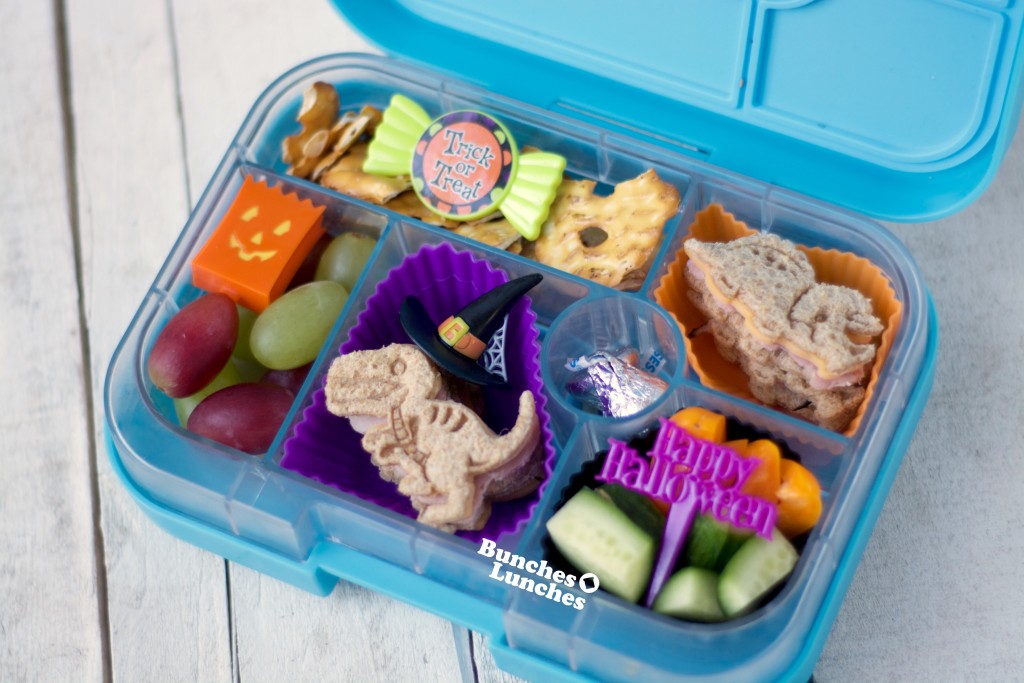 *In case you don't want to go to the store and prefer shopping from home, here are a list of links to the items I'm using for this bento. These are affiliate links. If you choose to buy from my links, I get a small percentage.