Crunchy, Sweet and Tangy Chicken Salad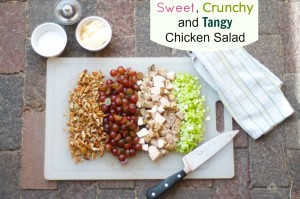 Oh man you guys. This is one of my very favorite summertime recipes. Like the title says, it's a crunchy, sweet and tangy chicken salad.
The best part? It's so stinking easy to make. Like- for real.
For this recipe we used some leftover grilled chicken, but you can buy a rotisserie chicken and shred it up if you don't want to grill. It does taste best cold though, so at least have cold chicken to get it moving.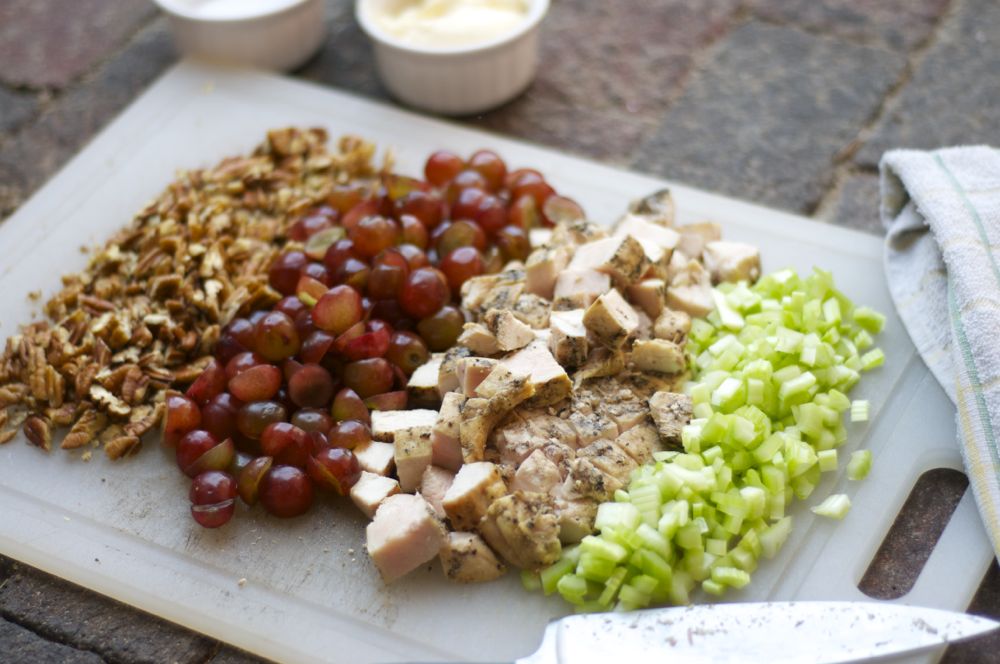 What you need for this recipe:
2-4 cups of cooked chicken (cubed or shredded)
1 cup purple grapes (halved)
1/2-1 cup chopped celery
1/2-1 cup pecans (or other hearty nut you have on hand)
1-2 hearty scoops of mayonnaise using your tablespoon (I don't really like mine over dressed so I always start with less and add more if needed)
salt and pepper to taste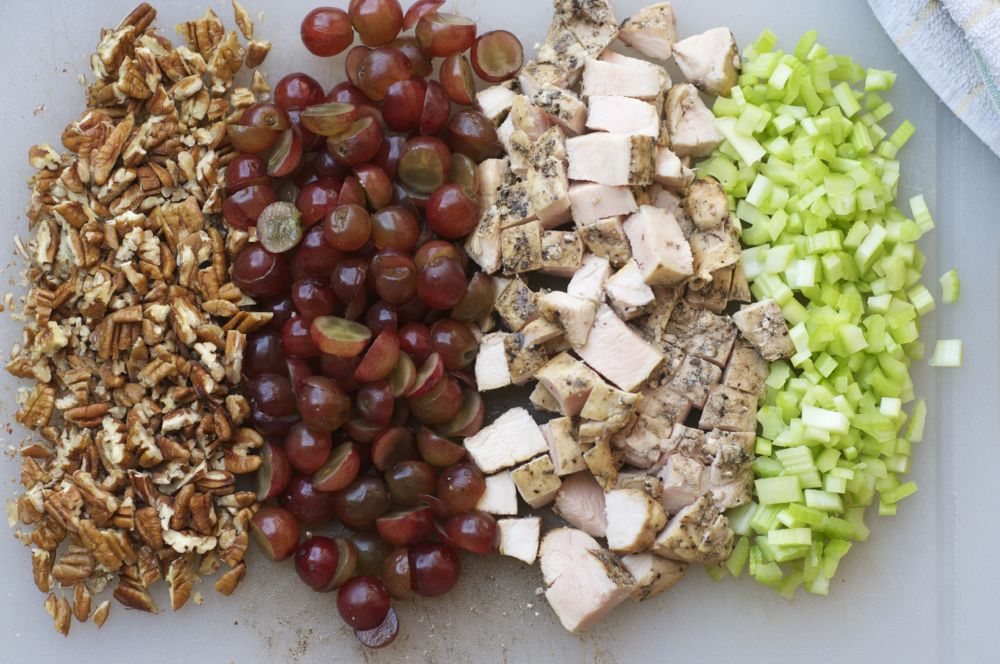 Put all the ingredients in a bowl and mix it up! That's it! You can totally use more or less of the ingredients depending on your taste. I love to serve this on romaine or spinach leaves. It's also awesome on sandwiches. Grab a croissant and prepare to die. Seriously, SO GOOD.
Let me know if you make it! I'd love to know what you think!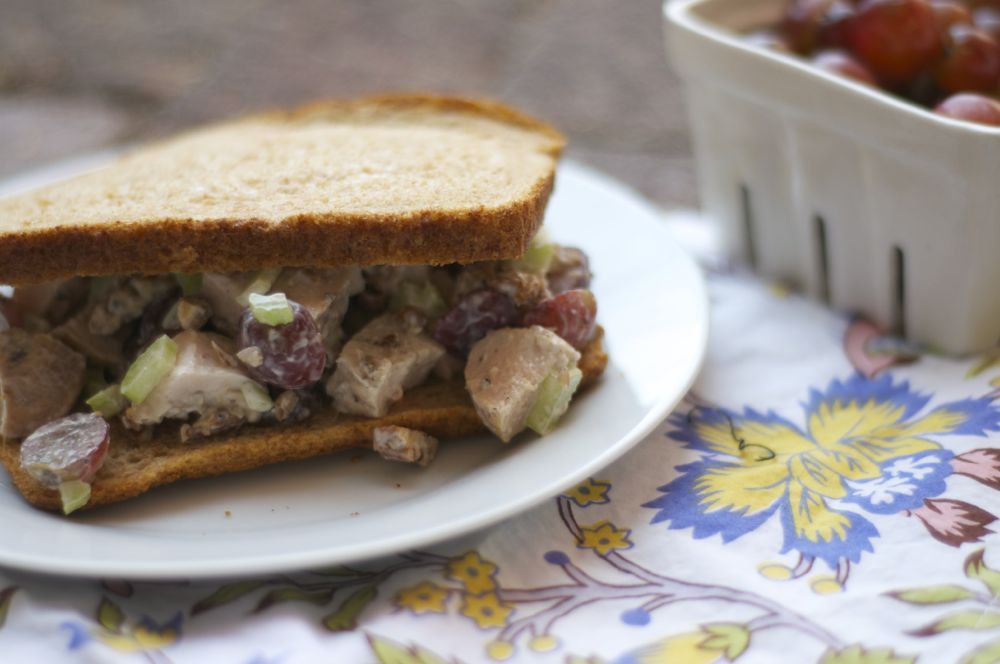 3 responses to "Crunchy, Sweet and Tangy Chicken Salad"