Mini HCP Easy Roller Review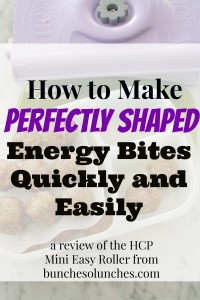 Back in January I had the pleasure of attending a conference for party planners and bloggers. One of the vendors was HCP Easy Rollers and I was super stoked because I was finally going to get one of her Easy Rollers. I've been eyeballing them since she released the original size. So imagine my surprise (and delight!) when she offered me the new mini version for creating a review! I was like, "Heck to the yes! Sign me up!"
Anyway, I didn't want to use it for cake pops (I don't really make them and I was on the Whole 30 at the time) so I decided to use them to make energy bites. You can probably use any recipe as long as the consistency is dense and somewhat wet. Here is the one I used. Just make sure to prepare your tastebuds for awesomeness. They are like crack and once you have one, you can't really stop…(not that I would know or anything…or would I???)
Here's a step by step picture tutorial of what to do after you've made the batter.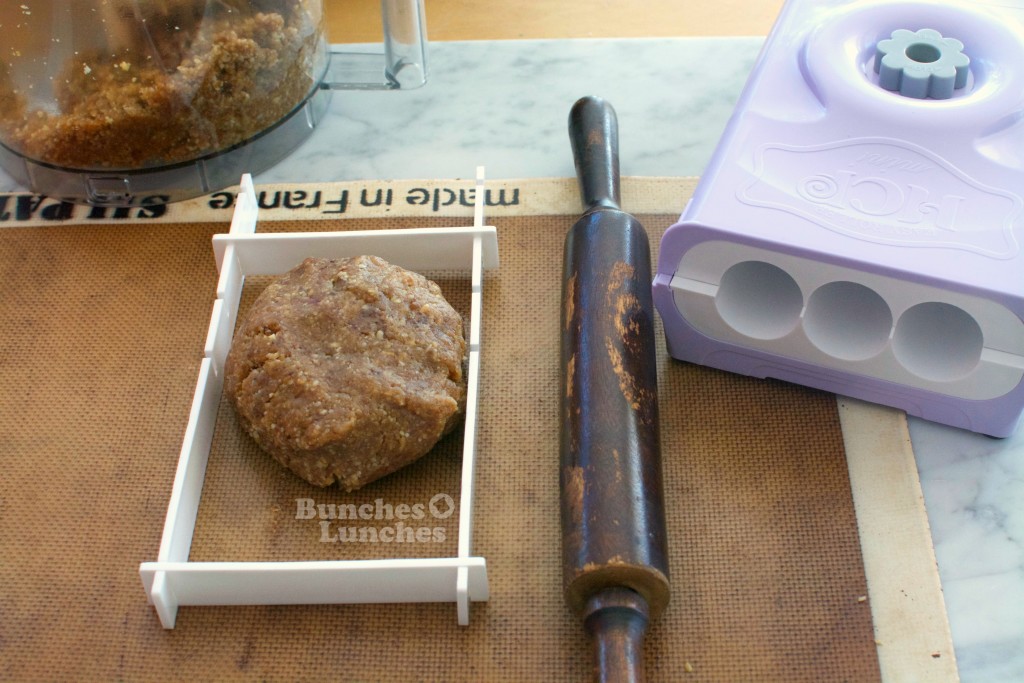 Put half of the "dough" into the rolling frame (at the bottom- fail on my part) and roll up until the dough is flush with the top of the frame.
Put the dough onto the bottom half of the Mini Easy Roller.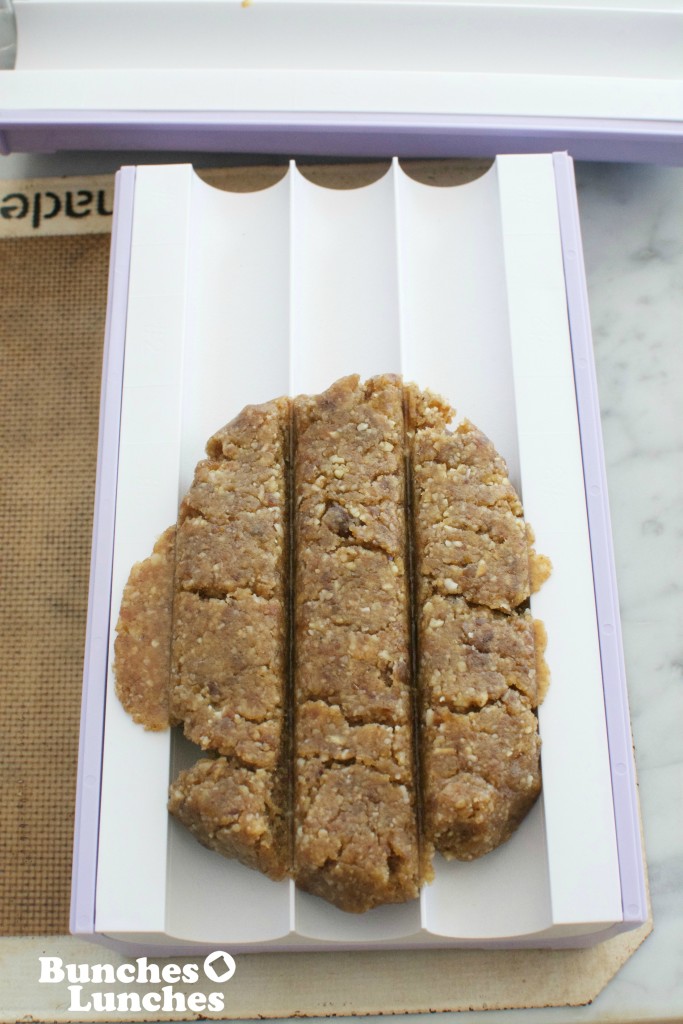 Put the top on and press down until the top and bottom meet. See those extras off to the side? Pull them off. You don't want to have any obstructions once you start to roll.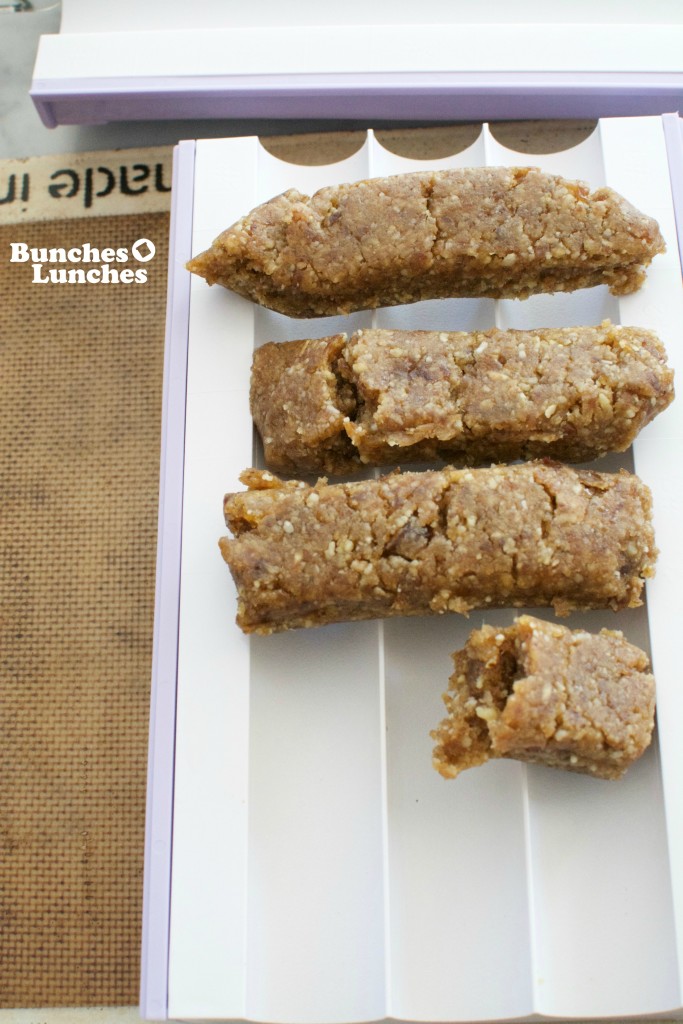 Lay the cut slices down across the bottom and do put the top on again, removing any excess (also, you probably only want to do two rows at a time of this dough- I had a little trouble when I actually started rolling- but it was still faster then hand rolling!)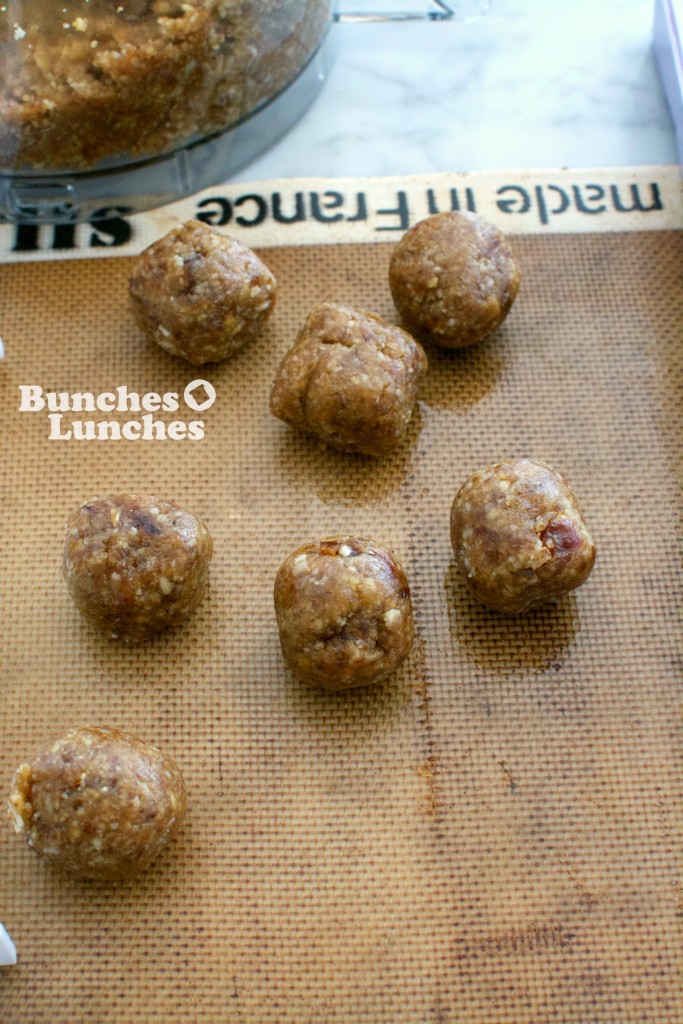 With the top and bottom on, roll the top over the bottom, forming perfectly formed balls! How awesome is that?!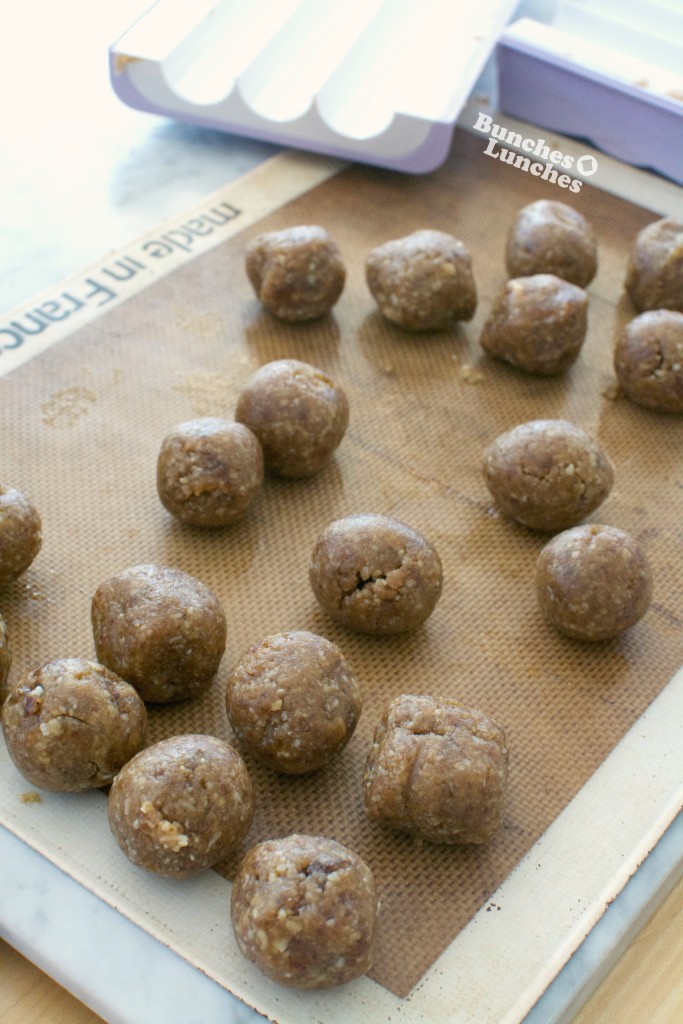 YUMMY…..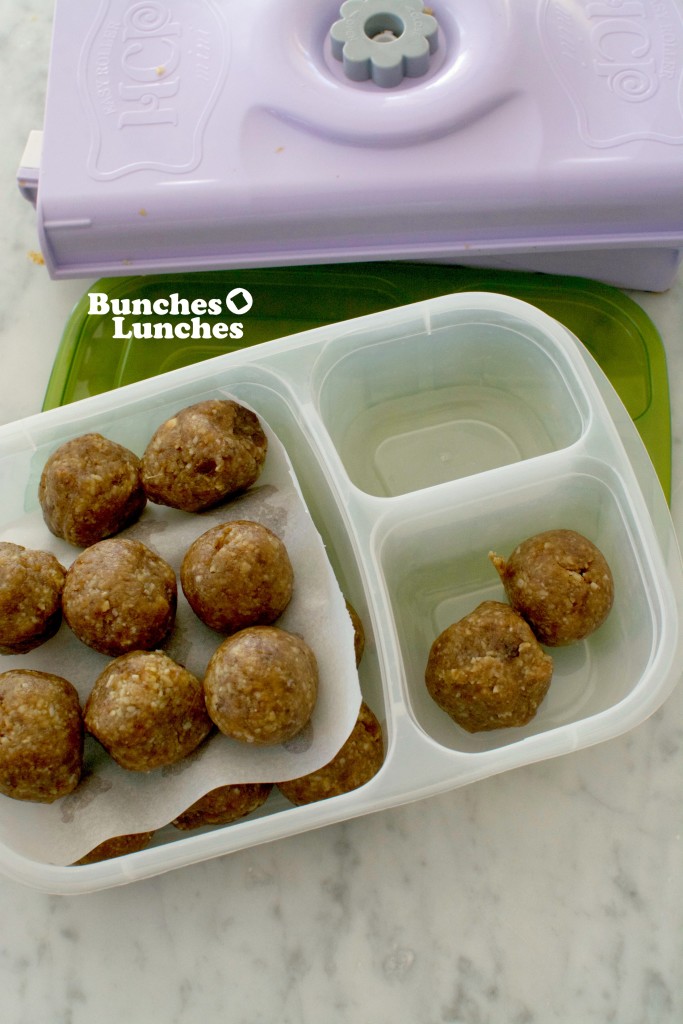 Anyway, you can use the HCP Mini Easy Roller to make things like Cake Balls (duh!), Meatballs (yum!), Energy Bites, or pretty much anything else that you need uniform balls for. Awesome sauce or what!?
I totally think the mini is perfect for the home chef and part of the beauty of it is it's not a HUGE kitchen accessory, so you don't have to worry about it taking up valuable space. Anyway, I love it and definitely think you should check it out. Here's where you can buy one of your own.
What would you use your Easy Roller for?