Love You Lunch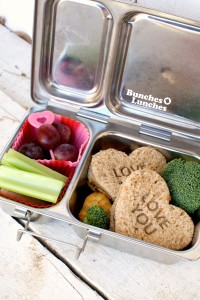 Happy Valentine's Day! I made this Love You Lunch for my middle little earlier this month. I totally wanted to send him a little love to preschool and get to use some of the cutters I picked up on eBay a few months ago.
In this lunch:
Whole Wheat Bread
Sunflower Seed Butter
TJ's Raspberry Fruit Spread
Organic Broccoli
TJ's Pretzel Slims
Organic Celery Sticks
Organic Baby Carrots
Red Grapes
This lunch was packed in the Planetbox Shuttle. The Love You hearts were made with conversation heart cutters from Williams Sonoma (I picked them up on eBay since they don't sell them anymore). The red and pink silicone cup is part of a tie-dye set I found on Amazon. The red silicone cup was from a set I got years ago at Bed Bath and Beyond. The heart pick is from Oriental Trading Company.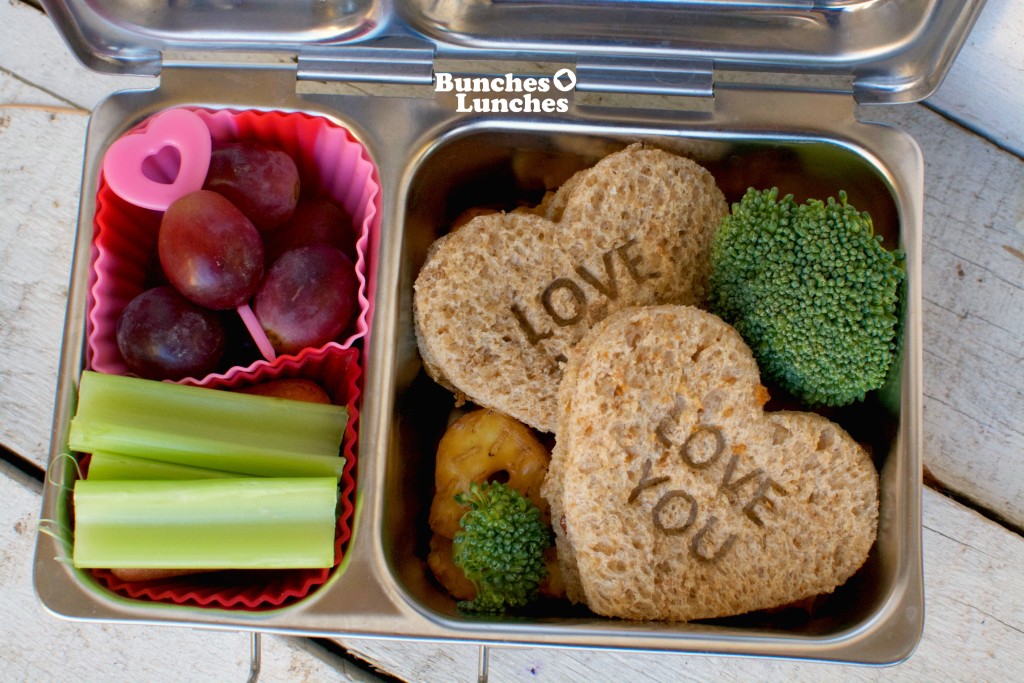 *In case you don't want to go to the store and prefer shopping from home, here are a list of links to the items I'm using for this bento. These are affiliate links. If you choose to buy from my links, I get a small percentage.