Mardi Gras Lunch
Since today is Fat Tuesday, I couldn't pass up the chance to post a Mardi Gras lunch! Over the last few years I've been collecting picks and rings and I realized today I haven't ever done a Mardi Gras lunch, so here it is!
In this lunch:
Whole Wheat Bread
Raspberry Fruit Spread
Sunflower Seed Butter
Popcorn
Red Grapes
Red Apples
Annie's Gummy Bunnies
Mini Bell Pepper
Organic Snap Peas
This lunch was packed in a Planetbox Rover. The mask sandwich and fleur-de-lis apple were cut from cookie cutters I found at a local kitchenware store. The mask ring and pick were from my local cake shop and the jester pick was from a friend.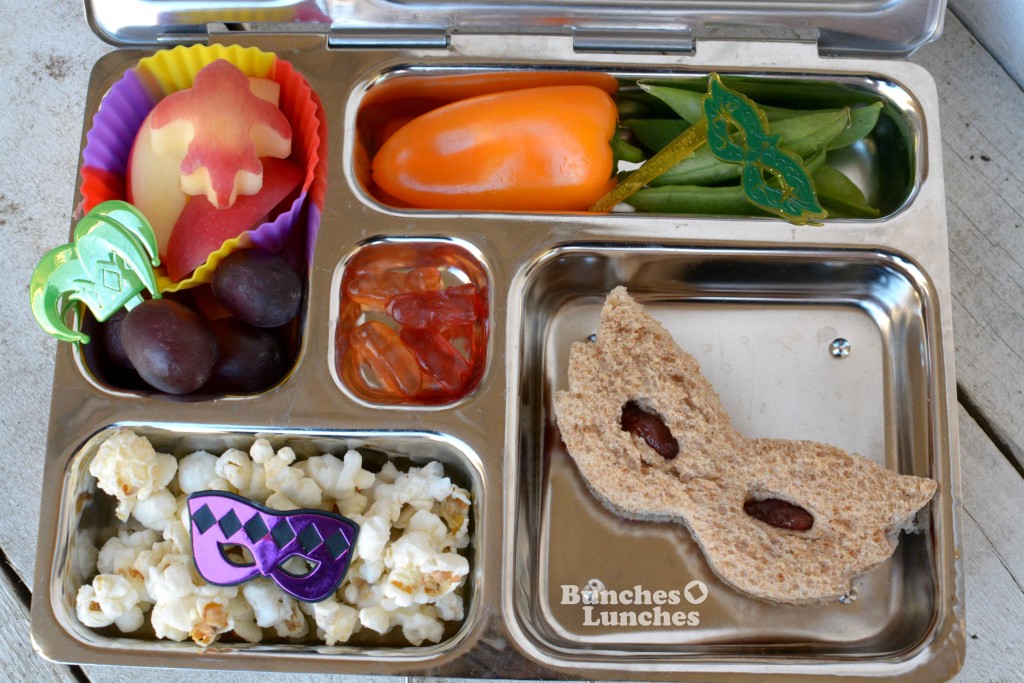 *In case you don't want to go to the store and prefer shopping from home, here are a list of links to the items I'm using for this bento. These are affiliate links. If you choose to buy from my links, I get a small percentage.