Football Lunch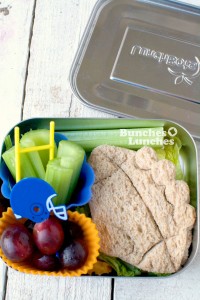 It's almost time for the "Big Game" and I totally meant to post this football lunch earlier this week but have had some issues with my external hard drive so I'm just now getting the chance to post it. My middle son's preschool teachers are HIGE Broncos fans, so I thought I'd send a lunch with a little shout out to them.
In this lunch:
Whole Wheat Bread
Sunflower Seed Butter
TJ's Raspberry Fruit Spread
Red Grapes
Organic Celery Sticks
Romaine Lettuce
TJ's Pretzel Slims
This lunch was packed in the Lunchbots Uno. The silicone cups were both trades with friends. The helmet pick and goal post were as well (I think the helmet was from Oriental Trading. The goal post was from a cake shop). The bread was cut out using the newest Lunch Punch set.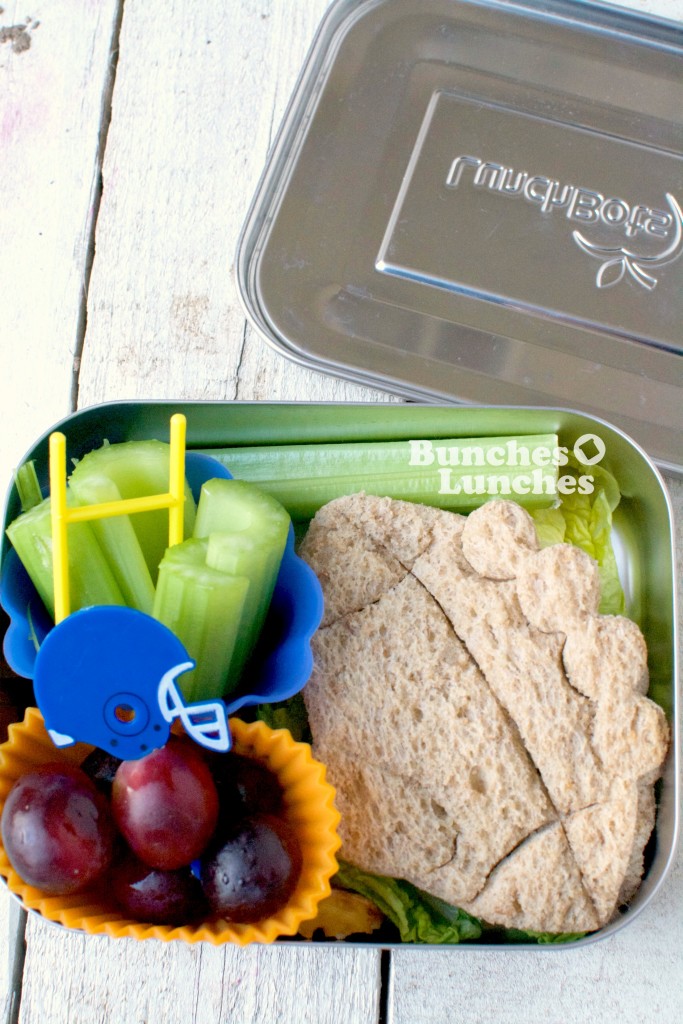 *In case you don't want to go to the store and prefer shopping from home, here are a list of links to the items I'm using for this bento. These are affiliate links. If you choose to buy from my links, I get a small percentage.