Yumbox Video Review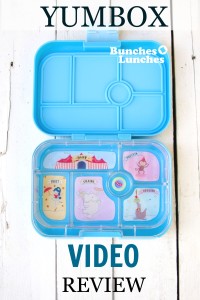 So if you couldn't tell, I'm gearing up for back to school. We start back in a little less then a month and I'm such a geek about lunch boxes. I decided I needed to share with the world what I've learned about different lunch boxes, so we've been working on some video series to go over the good, the bad, and the cuteness.
Today's box is the Yumbox. It's a great box and fully seals to keep liquid in its own compartment. Check it out and leave me a comment about what you like about the Yumbox.
*In case you don't want to go to the store and prefer shopping from home, here are a list of links to the items I'm using for this bento. These are affiliate links. If you choose to buy from my links, I get a small percentage.

2 responses to "Yumbox Video Review"