Harry Potter Bento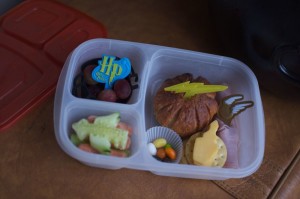 We recently hosted a Harry Potter party at our house and I figured a Harry Potter bento was in order.
We love Potter at our house! I started reading it right before the fourth book came out. My youngest brother's teacher had been reading them to his class, and he told my dad he should read them. My dad did and told me I needed to read them. I devoured them and thus my love for Potter was born.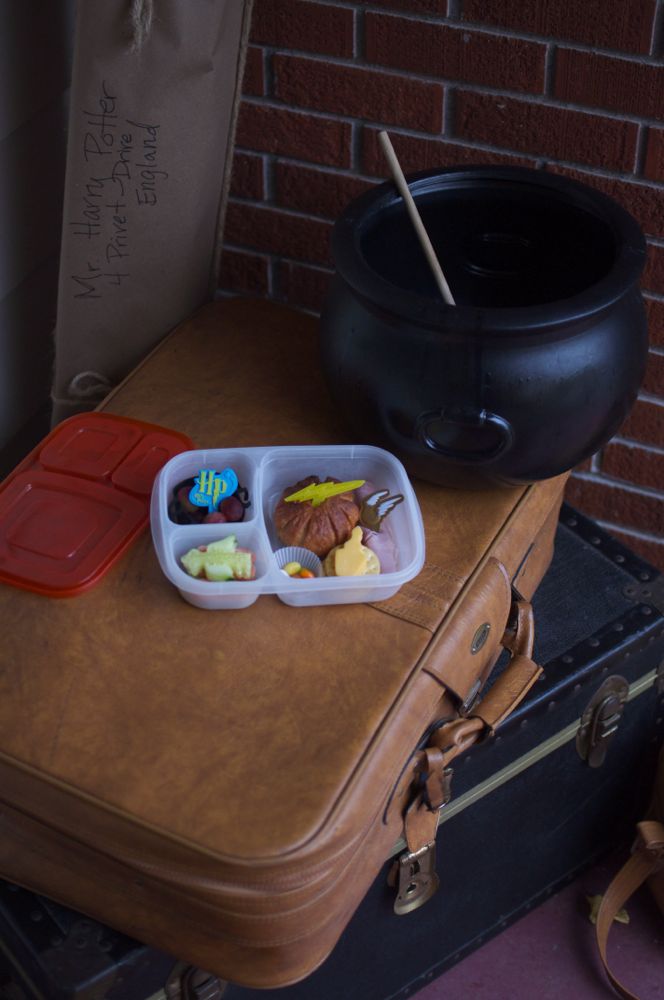 I can remember when I was younger, climbing up in bed where my dad was lying down reading Lord of the Rings and having him read to me from it. It is such a special memory for me. So much so, that I've started reading Harry Potter to my oldest son in hopes of building memories and instilling a love of reading in him.
In honor of Potter and reading lovers everywhere: A Potter bento.

In this lunch:
Grapes
Applegate Farms Ham
Cucumber flying keys
Organic Baby Carrots
Bernie Botts Every Flavor Beans (really just Jelly Belly's but hey!)
Whole Wheat Crackers
Tillamook Cheese Potion Bottles
A bread roll made by a friend and left over from our Potter party. In the shape of a pumpkin
This lunch was served in Easy LunchBoxes. The food picks I found online. The mini Wilton cookie cutters were also found through a search on google. The spider cup was an ebay purchase.
A sneak peak of the Potter party: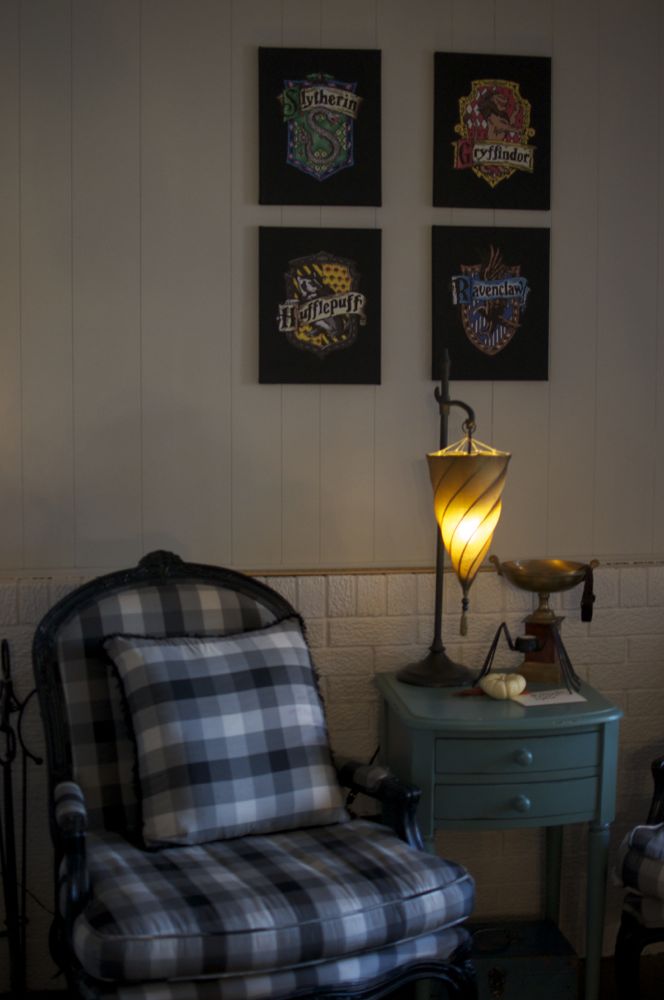 You can find more Potter photos on my Instagram feed: bunchesolunches
One response to "Harry Potter Bento"