Easy Lunchboxes Video Review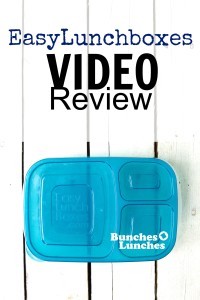 Last year I won a set of Easy Lunchboxes in a Back to School Giveaway. To say I have become a fan would be an understatement. They are super easy to clean, super easy to pack, and super affordable. Last year I posted a review here, but I thought I'd do a video review as well.
Check it out and let me know what you think.
*In case you don't want to go to the store and prefer shopping from home, here are a list of links to the items I'm using for this bento. These are affiliate links. If you choose to buy from my links, I get a small percentage.
One response to "Easy Lunchboxes Video Review"