Lucky Lunch
With St. Patty's Day around the corner, I thought I'd share a Lucky Lunch with you all. I really love all of the colors!
In this lunch:
Whole Wheat Bread
Tillamook Cheese
Ham
Red Mini Bell Peppers
Organic Baby Carrots
Yellow Mini Bell Peppers
Blueberries
Purple Grapes
Shamrock Watermelon
Not pictured: Applesauce, Wholey Guacamole
This lunch was packed in the Lunchbots Quad. The square silicone cup is from Wilton, the round one is from Daiso and the floral one I got in a trade. The hat is from Bento USA and the monkey was made from a CuteZCute cutter.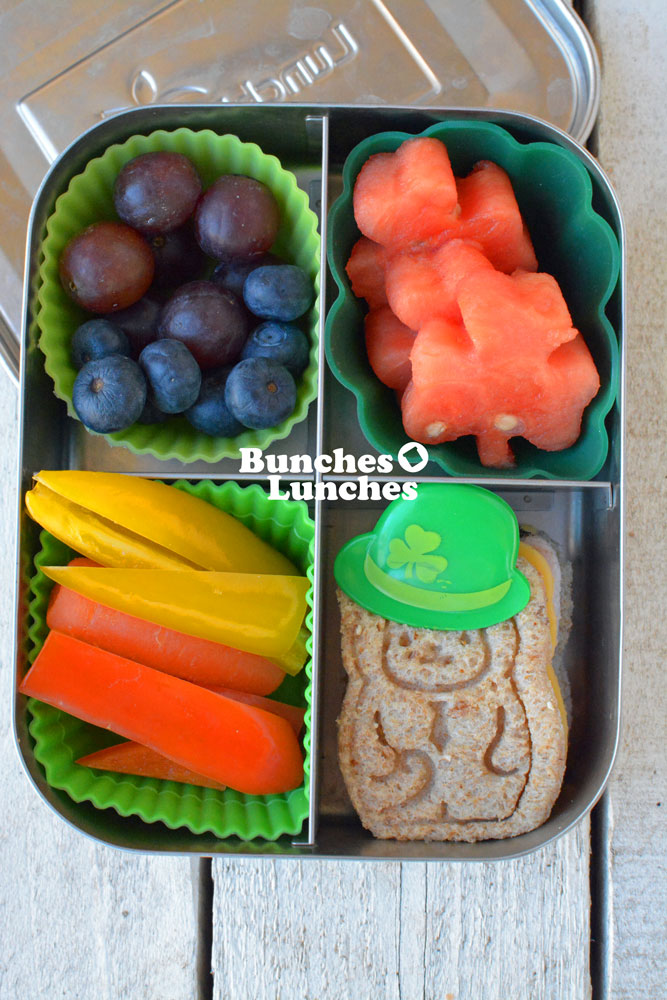 *In case you don't want to go to the store and prefer shopping from home, here are a list of links to the items I'm using for this bento. These are affiliate links. If you choose to buy from my links, I get a small percentage.