Spring Lunch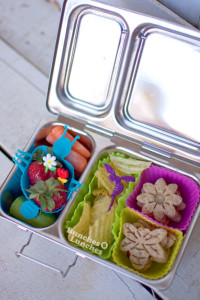 Happy Spring!
I've been away for a little while because my husband and I went on a vacation and celebrated our 12 wedding anniversary!  I hope you are all great.
For today's spring lunch we have all kinds of creepy crawly bugs. I know that they are all ready to come out and rule the land again out here. What about where you are at?
In this lunch:
Whole Wheat Bread
Sunflower Seed Butter
TJ's Organic Fruit Spread
Kettle Potato Chips
Strawberries
Cocktail Cucumbers
Organic Baby Carrots
This lunch was packed in the Planetbox Shuttle. The pink and yellow silicone cups are from Daiso Japan, the green one is from Bento USA, and the Blue one I got in a trade with some friends. The flower pick is part of a set from Bento USA, the tulip is from a set on eBay, and the wasp/hornet thing is from Oriental Trading Company. The bee cutter is from a Williams Sonoma set of pie cutters and the flower is from the same Williams Sonoma set as the bee.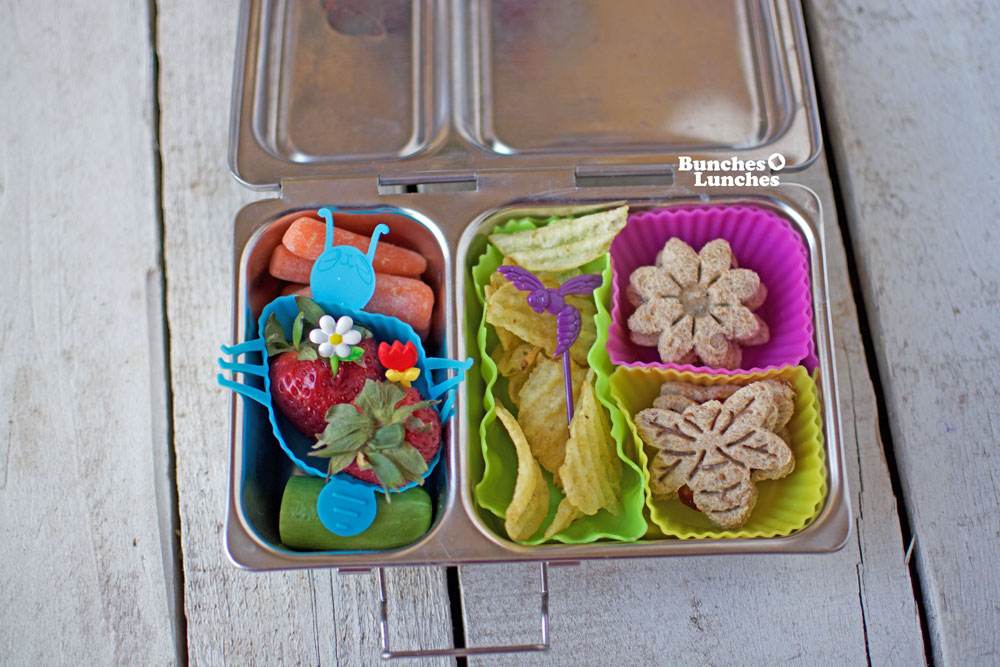 *In case you don't want to go to the store and prefer shopping from home, here are a list of links to the items I'm using for this bento. These are affiliate links. If you choose to buy from my links, I get a small percentage.