Finding Dory Lunch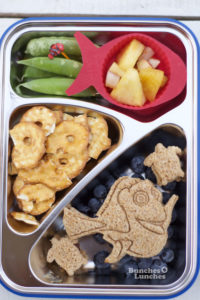 One of my favorite Disney movies is Finding Nemo, so I'm super stoked that Finding Dory is coming to theaters June 17. My friend Anna of Becoming a Bentoholic found these Nemo picks on eBay a few years ago and (before I knew her!) I asked her where to find them. They were actually part of a Coca Cola promotion and can still be found on eBay (last I checked anyway). Enjoy this Finding Dory Lunch.
In this lunch:
Blueberries
Pretzel Slims
Snap Peas
Pineapple
Whole Wheat Bread
Sunflower Seed Butter
TJ's Organic Raspberry Fruit Spread
This lunch was packed in a Think Sport GO2 box (I love it!). The turtle cutters I found on eBay I think? The fish cup I traded for. It was crazy hard to find! If you are in the UK though, Grace from Eats Amazing has them. The Dory cutter came from Disney Cakes and Sweets magazine. The Nemo pick came from eBay.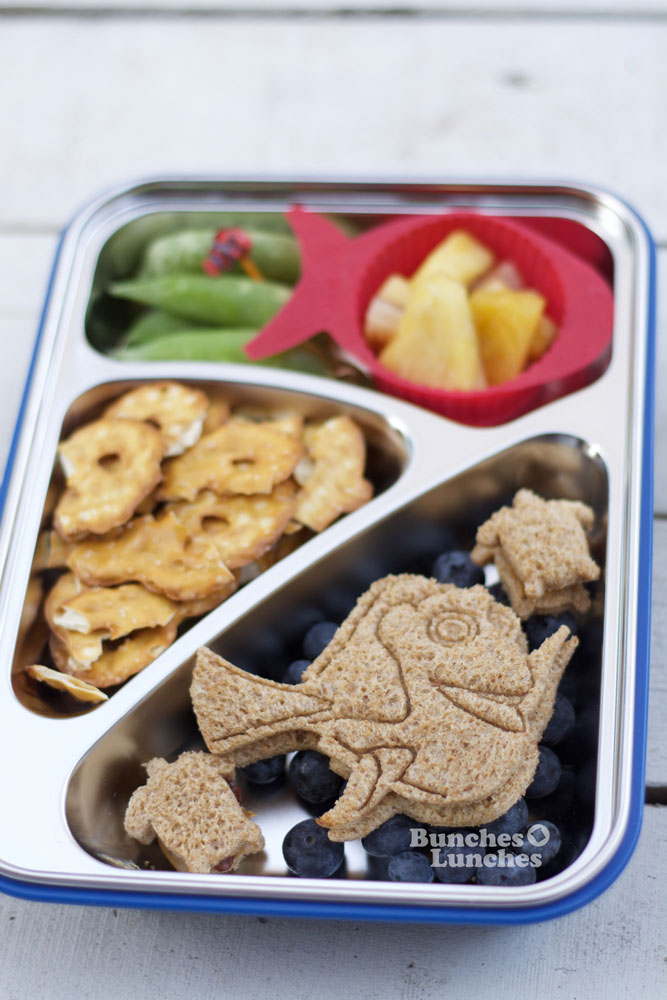 *In case you don't want to go to the store and prefer shopping from home, here are a list of links to the items I'm using for this bento. These are affiliate links. If you choose to buy from my links, I get a small percentage.