Lunchbot Lion Bento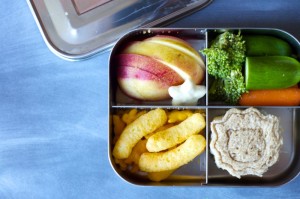 My middle son started preschool a few weeks ago. It was bittersweet. He was so excited and so ready to go (he woke me at 3:30 in the morning if that gives you any indication). I was excited for him to go but also sad that my baby is growing up!
I wanted to get him something special to start the new school year since he didn't get a new backpack like his older brother, I decided a new lunch box would be the perfect thing. Since he loves dinosaurs so much, we got him this cute Pottery Barn Kids box. The Lunchbots fit great inside it so it was an obvious choice for what to pack for his first day.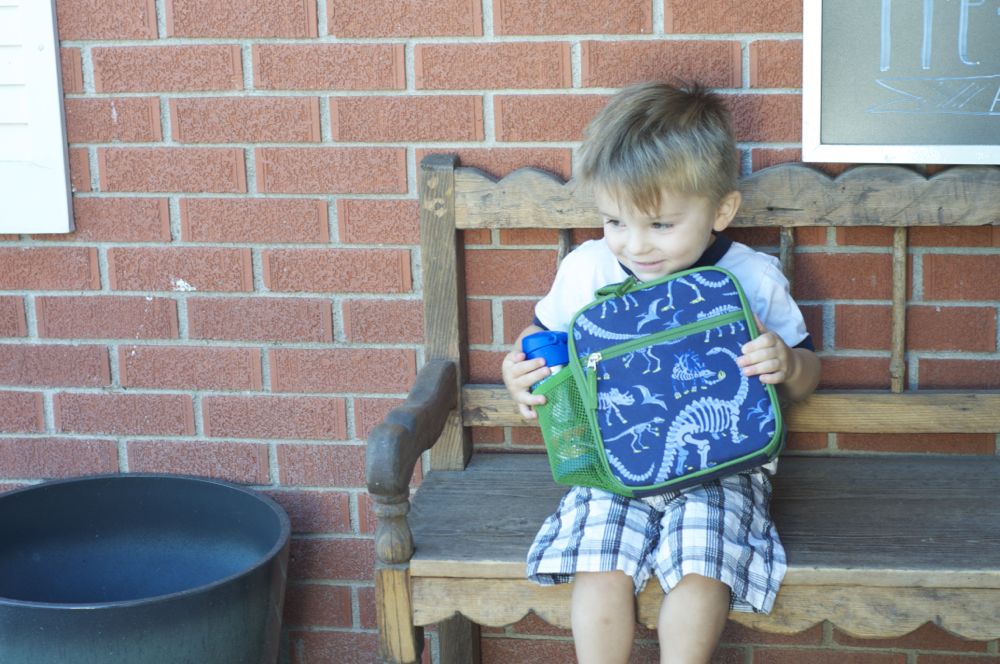 In this lunch:
Whole Wheat Ham and Cheese Sandwich (Applegate ham and Tillamook Cheese)
TJ's Cheese Puffs
TJ's Yogurt Star
Peaches
Cocktail Cucumber
Organic Baby Carrots
Organic Broccoli
Lunch was served in a Lunchbots Quad. Lion's were made with these cutters from Bento USA.