PacMan Bento Lunch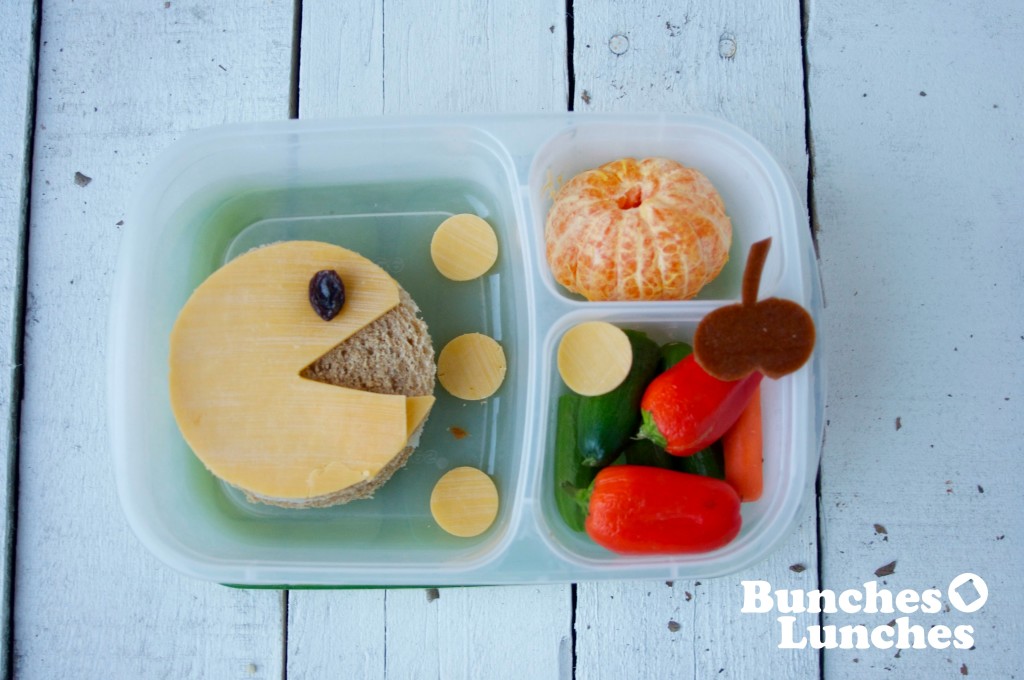 I don't know about you, but I am a HUGE PacMan fan. There are only a handful of games I can play that I am somewhat decent at, and PacMan is one of them. Keyword: Decent. Not totally awesome. I've never been totally awesome at video games…unless you count Tetris. I am totally awesome at Tetris…
Some of my Bento friends have some super awesome and cute PacMan lunches if you need more inspiration. Anna from Becoming a Bentoholic has this one, and Venia from Organized Bites has this one. (There are a bunch of others as well, just do a Google search and their awesomeness is right there). I made my lunch keeping try to the shoestring challenge, and yes, that cherry is using only the tools  allowed.
In this lunch:
Whole Wheat Bread
Tillamook Cheese
Applegate Farms Ham
SunMaid Rasins
Fruit Leather
Baby Bell Peppers
Cucumber
Clementine
Baby Carrots
This lunch was served in Easy Lunch Boxes. The linzer cutter is made by Wilton and I used the small circle cutter to cut out the dots and the cherry (I also used a knife for the cherry stem). I used the large Wilton Grip Circle to cut the sandwich and cheese and a knife for PacMan's mouth.
*In case you don't want to go to the store and prefer shopping from home, here are a list of links to the items I'm using for shoestring bento. These are affiliate links. If you choose to buy from my links, I get a small percentage.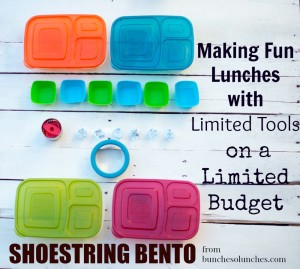 One response to "PacMan Bento Lunch"