Simple Car Lunch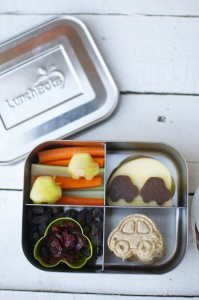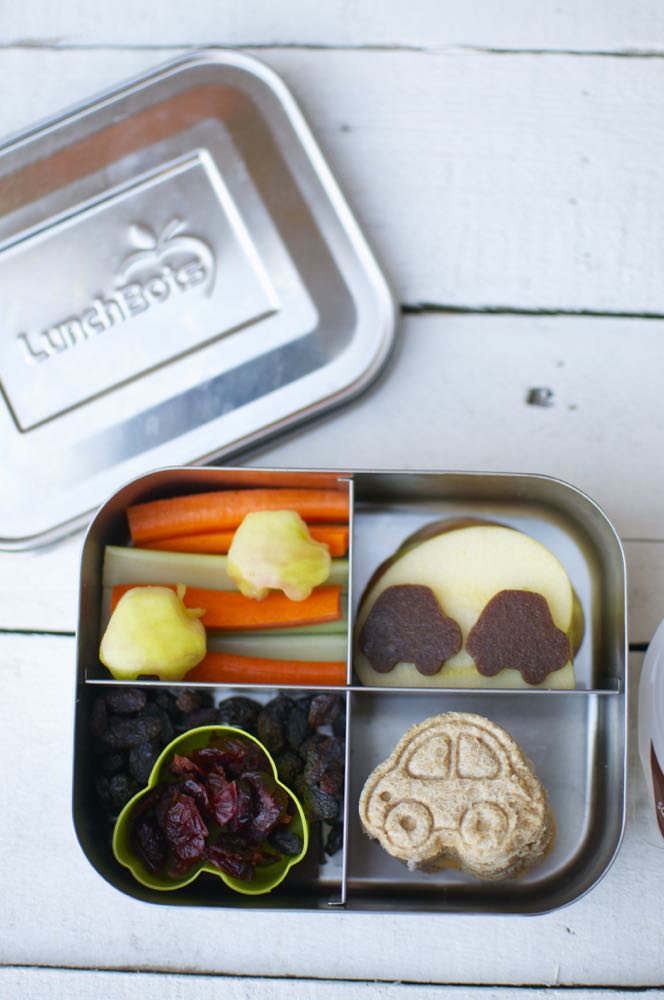 Hello my lovelies!
I've been absent from the blog for a few weeks because I was attending an AMAZING conference and then recovering from said conference. But I'm back now and ready to tackle the spring semester!
It's been awhile since I've shared one of my pre-school bentos, so today I decided to share a simple car lunch I made for my pre-schooler.
In this lunch:
Great Harvest Honey Whole Wheat Bread
Applegate Farms Turkey
Tillamook Cheese
Trader Joe's Orange Cranberries
Sun-Maid Raisins
Carrot Sticks
Red Apples
Fruit Leather Cars
Organic Celery
This lunch was packed in a Lunchbots Quad. The silicone cup is from Daiso Japan and the car cookie cutter I think was as well. The sandwich cutter is from Bento USA.
2 responses to "Simple Car Lunch"