Red, White and Blue Berry Pie
If you're looking for a pie that is also patriotic, you've come to the right place.  I love a good pie. I mean, really, who doesn't? This Red, White a Blue Pie is one my family came across by a friend and we have loved it ever since. I think it originally came from a cooking magazine, but I unfortunately do not know which one so I can link you to the original.
I've been trying to make some changes to it for some time, but have yet to perfect the recipe without using a box of White Chocolate Pudding Mix. Cause really, who wants to put stuff in their bodies that you can't even pronounce the name of? But alas, until I can figure the recipe out, you'll have to make do with this. But trust me, it is still so, SO good.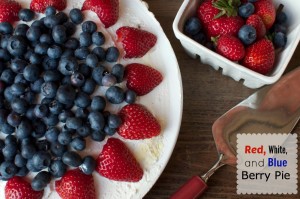 What you will need for this recipe:
Pie Crust:
11/2- 2 cups graham cracker crumbs (depends how deep your pan is and how thick you like your crust)
1/2 cup sugar
1/2c-3/4cups butter- melted (don't skimp. Start with less and add more as needed, but it should look like wet sand on the beach, not like a sprinkling of water on sand)
1/8 tsp salt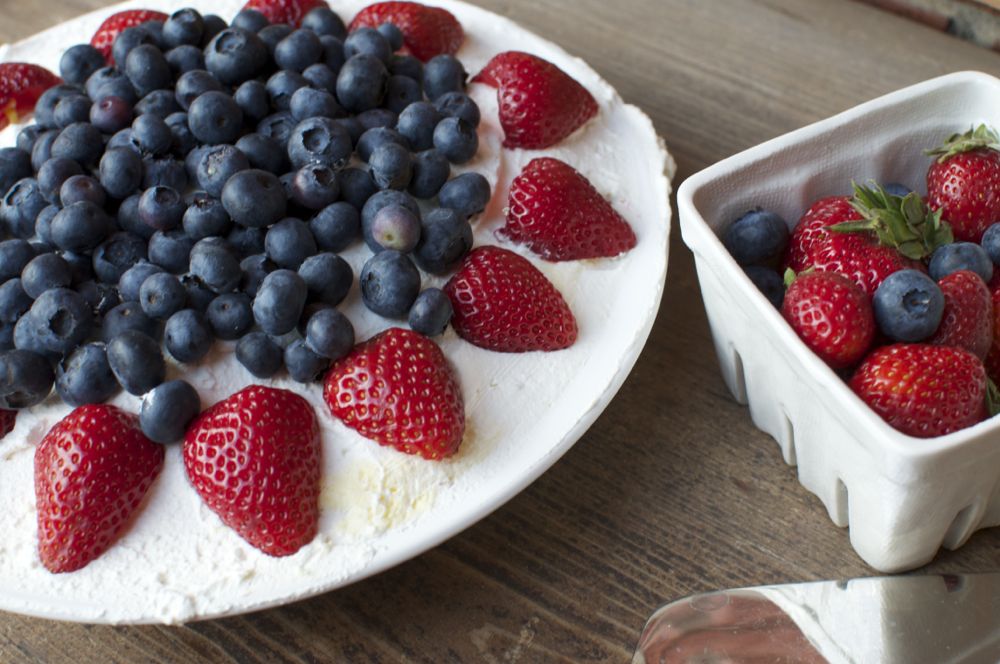 Preheat oven to 350.
Place the graham cracker crumbs in a bowl with the sugar and salt, stirring until mixed. Pour the melted butter over the mixture and stir so all of the mixture is coated with butter. Press mixture into a pie pan, being sure to cover the sides and bottom as evenly as possible.
Place the pie pan in the oven for 12-14 minutes or until the crust is lightly browned.
Remove from the oven and let cool.
For the rest of the pie:
1 cup strawberries, 8 cut length wise in half, ¾ cup sliced in rounds
1 cup fresh or frozen blueberries
1 package white baking chocolate
1 package (8 oz) cream cheese (cut into cubes)
¾ cup powdered sugar
¾ cup milk
1-2 packages instant white chocolate pudding mix
1 cup fresh whipping cream
In a double broiler, melt white chocolate until smooth (adding a little oil if needed). Dip halved strawberries halfway in chocolate and place on wax paper. Refrigerate for 15 minutes. Spread remaining chocolate over the bottom and sides of crust. Arrange sliced strawberries in crust (over the chocolate), place in fridge to harden. Using a mixer, beat cream cheese and powdered sugar until smooth. Gradually add cold milk. Mix well. Beat in about 1 ¾ oz of pudding mix (after the first box add the second slowly to make sure it's not too thick- add more milk if it gets too thick. You want to be able to smooth it out). Spread evenly over the crust. Cover with whipping cream. Arrange dipped strawberries around the edge of pie and place blueberries in the center. Keep refrigerated until ready to serve.