Pirate Bento Lunch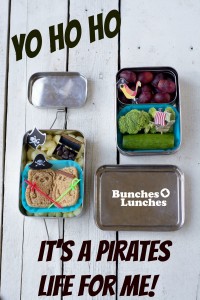 Yo, Ho, Ho! It's a pirate's life for me! Or our lunch anyway. Tomorrow is talk like a pirate day, so I thought I would make a cute Pirate Bento Lunch. I recently participated in a trade with some friends and got some AWESOME new pirate picks and rings! (Even an adorable treasure chest!!)
In this lunch:
Sunflower Seed Butter
TJ's Organic Raspberry Fruit Spread
Whole Wheat Bread
Pirate's Booty
Chocolate Chips
Cocktail Cucumber
Broccoli
Red Grapes
Fruit Leather
Apple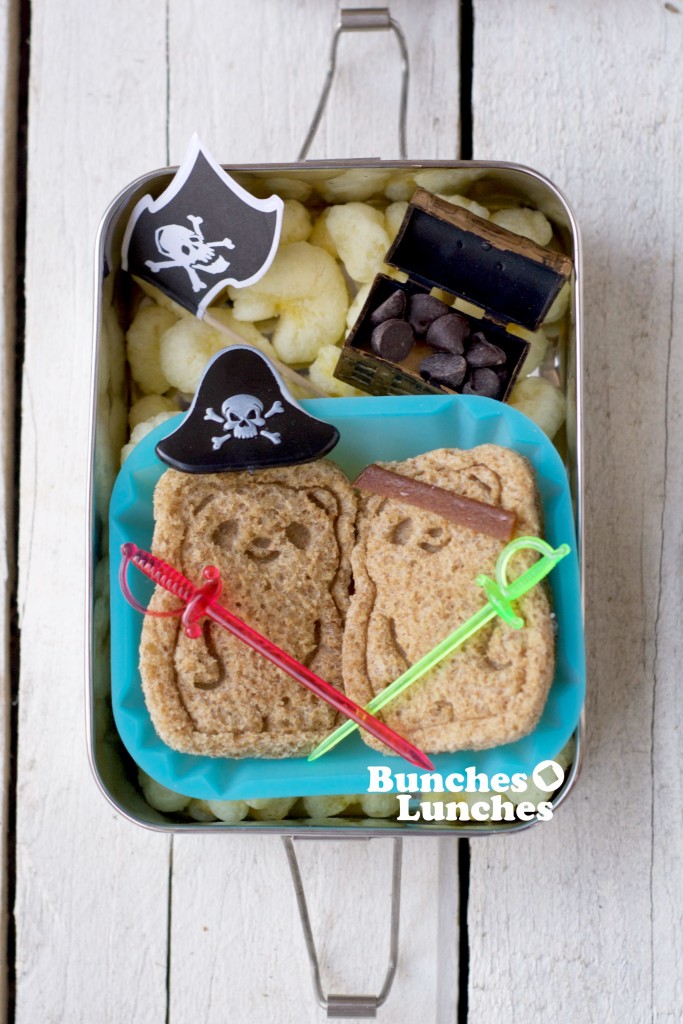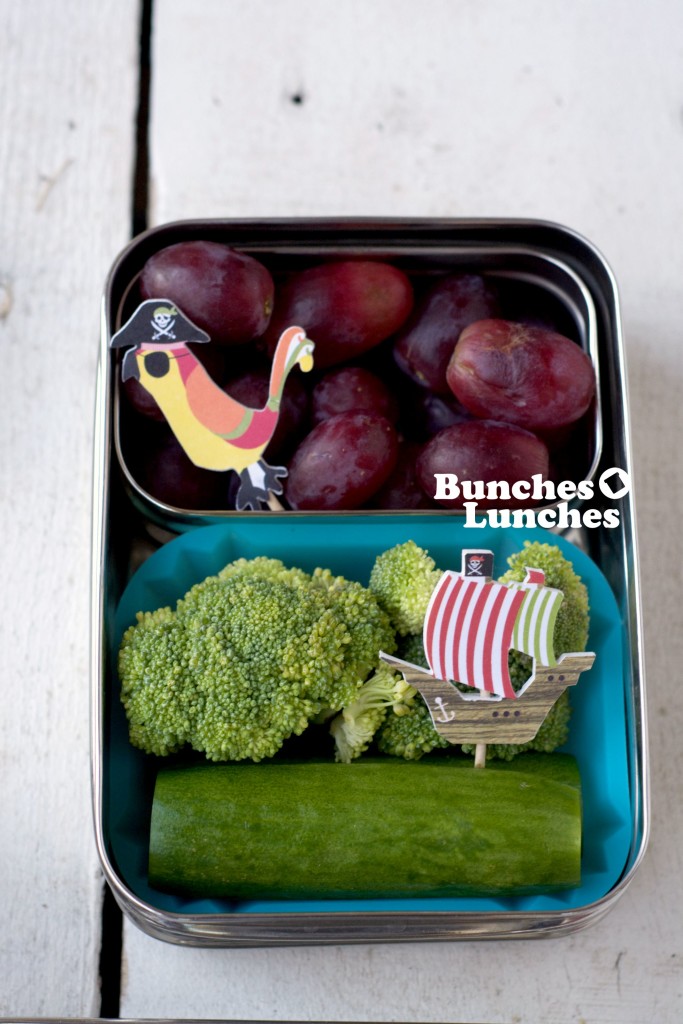 This lunch was packed in the EcoLunchbox. The pandas are from a Cute Z Cute cutter set (available at Bento USA). Blue cups are from All Things for Sale/Bento USA. The ship and parrot are part of a pirate cupcake set by Meri Meri. Links to the other items are below.
*In case you don't want to go to the store and prefer shopping from home, here are a list of links to the items I'm using for this bento. These are affiliate links. If you choose to buy from my links, I get a small percentage.


2 responses to "Pirate Bento Lunch"