Harry Potter and the Prisoner of Azkaban Lunch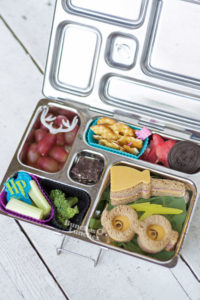 Unless you've been living under a rock, you probably know that J.K. Rawlings latest work, "Harry Potter and the Cursed Child" was released this past weekend. While I have failed to procure my copy (Gasp, I know! It will be in my hands by the end of the week.), I thought I would share a Potter lunch that I made last year but failed to post. Let me know how many references you find in this Harry Potter and the Prisoner of Azkaban Lunch.
In this lunch:
Whole Wheat Bread
Tillamook Cheese
Romaine lettuce
Ham
Organic Broccoli
Organic Celery
Red Grapes
Pretzel thins
Pumpkinseed Dark Chocolate Bark
Dried Strawberries
Trader Joe's Halloween Cookies
This lunch was packed int he Planetbox Rover. The silicone cups I got in a trade with some friends. I found the Harry Potter picks on an auction site. The stag horns are from Oriental Trading and the Double Decker is from a set I found on eBay (shipped from Japan). The glasses and broom were cut out from Harry Potter cookie cutters a friend of mine picked up for me from a Craigslist ad.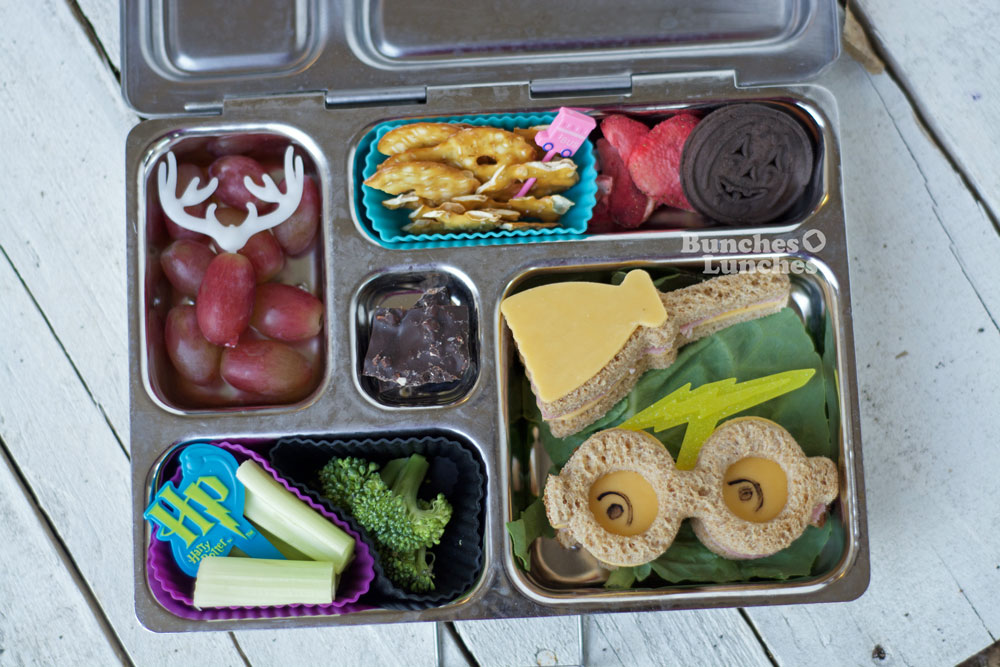 Need more Harry Potter lunch inspiration? Be sure and check out these posts.
Harry Potter and the Sorcerer's Stone
Harry Potter and the Chamber of Secrets
Eats Amazing shares some of her ideas here.
Bebento Kids shares a lunch here.
Bento Ninja has a great lunch here.
*In case you don't want to go to the store and prefer shopping from home, here are a list of links to the items I'm using for this bento. These are affiliate links. If you choose to buy from my links, I get a small percentage.