Planetbox Rover Review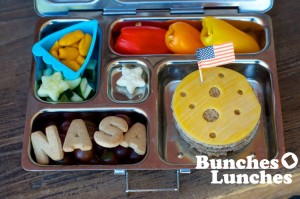 Here's a video review I did of the Planetbox Rover. This is seriously one of my favorite lunch boxes. This next school year our Planetbox Rover will be going into it's sixth year of rotation. That averages out to $10 for a box, bag and accessories. Not a bad investment if I do say so myself.
Anyway, I L-O-V-E this lunchbox. Seriously. So check out the review and let me know what you think. If you have any other boxes you'd like me to review let me know. I'm happy to be your guinea pig.

*In case you don't want to go to the store and prefer shopping from home, here are a list of links to the items I'm using for this bento. These are affiliate links. If you choose to buy from my links, I get a small percentage.

2 responses to "Planetbox Rover Review"